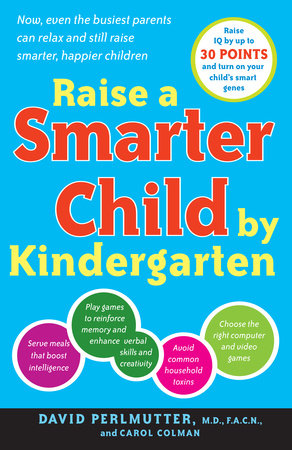 Raise a Smarter Child by Kindergarten
Raise IQ by up to 30 points and turn on your child's smart genes
Raise IQ by up to 30 points and turn on your child's smart genes
By David Perlmutter, M.D. and Carol Colman

By
David Perlmutter, M.D.

and

Carol Colman



By David Perlmutter, M.D. and Carol Colman

By
David Perlmutter, M.D.

and

Carol Colman




Best Seller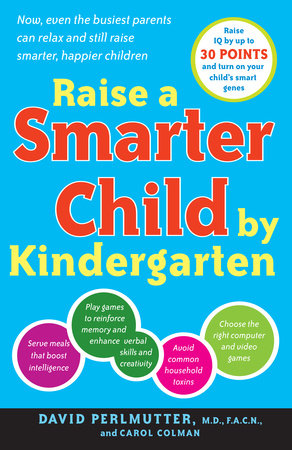 Mar 11, 2008 | ISBN 9780767923026
People Who Read
Raise a Smarter Child by Kindergarten

Also Read
Inspired by Your Browsing History
Praise
"Raise a Smarter Child by Kindergarten is a revolutionary guide to optimal childhood development. Dr. Perlmutter provides parents the everyday tools they need to give their children the best possible start in life, and actionable recommendations to put them on the road to success."
—Andrew Weil, M.D.

"Dr. David Perlmutter has been a leading–edge neurologist for years and this book contains information that every parent needs to know."
—Christiane Northrup, M.D., author of The Wisdom of Menopause

Give your child a head start that will last a lifetime, Raise a Smarter Child by Kindergarten should be required reading for all new parents."
—Julian Whitaker, M.D., founder of the Whitaker Wellness Institute

"If it were up to me, every hospital and obstetrician would be required to provide a copy of this book to every new set of parents."
— Bernie Siegel, M.D.

Back to Top