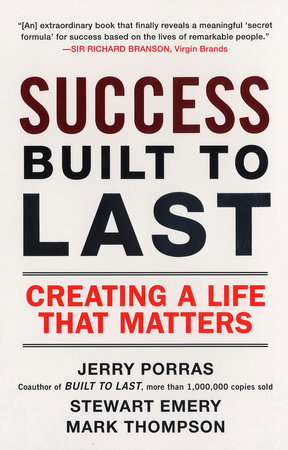 Success Built to Last
Creating a Life that Matters
By Jerry Porras, Stewart Emery and Mark Thompson

By
Jerry Porras

,

Stewart Emery

and

Mark Thompson




Best Seller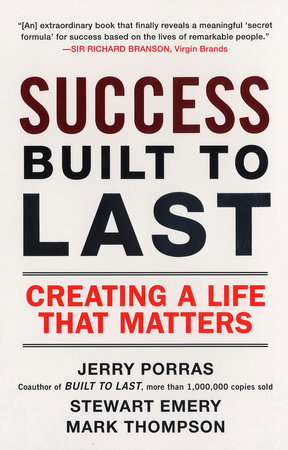 Paperback
Aug 28, 2007 | ISBN 9780452288706
Paperback

$17.00

Aug 28, 2007 | ISBN 9780452288706
Buy the Paperback:
People Who Read
Success Built to Last

Also Read
Inspired by Your Browsing History
Praise
"The wisdom of great leaders about sustaining success and having a fulfilling life at the same time. They show readers how to pursue their passions and achieve success beyond their wildest dreams, while staying true to who they are. A must read!"—Bill George, former Chair & CEO, Medtronic, author of Authentic Leadership

"There is nothing more important you can do than create a life that matters for you and your family. That is the only way to achieve Success Built to Last. As a leader and a parent, you've got to read this book and then give it to the teens in your family!"—Greg Foster, President, IMAX Films

"John Deere himself said 'I will not put my name on a product that does not have the best in it that is in me.' Imagine using that same standard in your personal life and career. When you commit yourself to excellence that would make you proud to put your name on everything you do, then you will have Success Built to Last."—Robert Lane, Chairman & CEO, John Deere & Co., Inc.
Back to Top