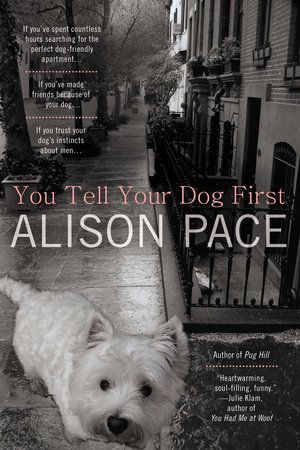 You Tell Your Dog First
By Alison Pace

By
Alison Pace
By Alison Pace

By
Alison Pace
Best Seller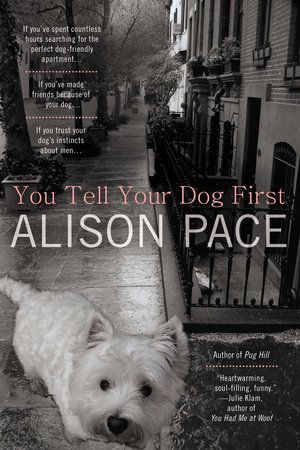 Paperback
Nov 06, 2012 | ISBN 9780425255872
Paperback

$15.00

Nov 06, 2012 | ISBN 9780425255872
Inspired by Your Browsing History
Also in Biography & Memoir
Praise
"Alison Pace's You Tell Your Dog First is a collection of heartwarming, soul-filling, funny and eerily relatable pooch inspired essays. This book is a great gift for dog lovers and those that want to understand them better. I loved this book."
-Julie Klam, New York Times bestselling author of You Had Me at Woof
"A remarkably sweet and affecting tale of inner growth."
(Kirkus Reviews on PUG HILL )

"Smart and witty."
(Library Journal on PUG HILL )

"Endearing…craftily portraying the balancing act between work and play, family (be it four-legged or two) and
friends, and food and fasting."
(Publishers Weekly on THROUGH THICK AND THIN )
Back to Top