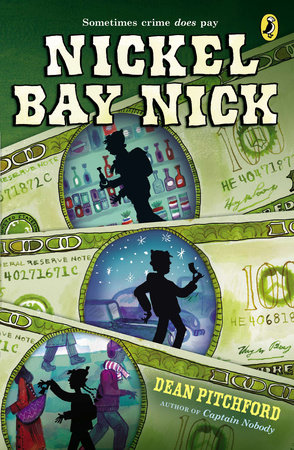 Nickel Bay Nick
By Dean Pitchford

By
Dean Pitchford
Best Seller
Inspired by Your Browsing History
Also in Children's Picture Books
Praise
Praise for NICKEL BAY NICK:
 
From SCHOOL LIBRARY JOURNAL:
"Told with wry humor, this fast-paced novel will appeal to fans of Louis Sachar's Holes and Gary D. Schmidt's Okay for Now."
 
 
From KIRKUS REVIEWS:
"There's a real cinematic feel here—Pitchford also writes for the screen and stage . . . . Sam's a great, well-realized kid, and readers will root for him every step of the way. A surprising, poignant twist at the end explains Mr. Wells' true motives for involving Sam and brings about a satisfying, uplifting finale. Crime does pay off—to the benefit of others—in this enjoyable novel."
 
 
—————————————————————————————————
 
Praise for Dean Pitchford's CAPTAIN NOBODY:
 
From KIRKUS REVIEWS:
"…the humor and compassion are sure to appeal to reluctant readers."
 
 
From PUBLISHERS WEEKLY:
"Pitchford builds suspense adeptly . . . the young narrator's earnest voice—and his raw sense of helplessness—are real and affecting."
 
 
From SCHOOL LIBRARY JOURNAL:
"[Captain Nobody] reads like a summertime feel-good movie. Kids who have longed for their own superhero powers will eat this up.
Back to Top