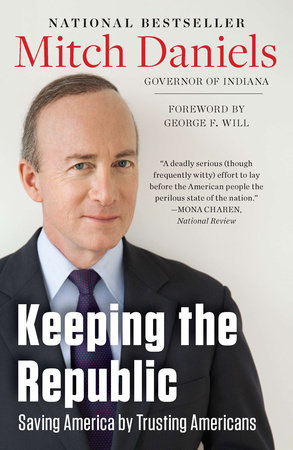 Keeping the Republic
Saving America by Trusting Americans
Saving America by Trusting Americans
Saving America by Trusting Americans
By Mitch Daniels

By
Mitch Daniels
By Mitch Daniels

By
Mitch Daniels
By Mitch Daniels
Read by
Mitch Daniels
By
Mitch Daniels


Read by

Mitch Daniels




Best Seller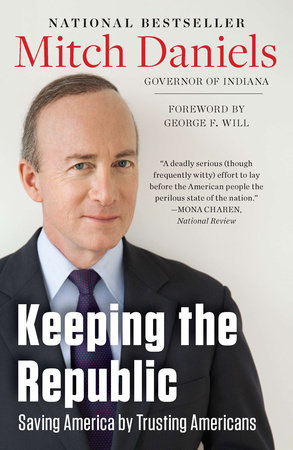 Jul 31, 2012
|
ISBN 9781595230966
Buy the Audiobook Download:
Inspired by Your Browsing History
Buy other books like Keeping the Republic
Praise
"Governor Daniels has emerged as one of our nation's leading voices for reform and common sense in government." — Speaker of the House John Boehner


"The onetime Reagan White House political director and Bush White House budget chief is not your run-of-the-mill intellectual. His style is to be down- home, but his record of accomplishment is dazzling."
—
David S. Broder, The Washington Post
"He's one of the brightest governors in America."
—
New Jersey Governor Chris Christie
"[Daniels is] the rare politician telling it like it is…I would pay cash money to watch him debate Obama on these issues, and I suspect the Republic would be much the better for it."
—
Joe Klein, Time
"Mitch is the only one who sees the stark perils and will offer real detailed proposals…He would be the anti-Obama.
—
Former Florida Governor Jeb Bush
"A principled but practical conservative who respects the intelligence of voters and would rather get something done than score political points."
—
Steven Pearlstein, The Washington Post
"He does not tweet…But he is good at one thing in particular: governing."
—
The Economist
Back to Top