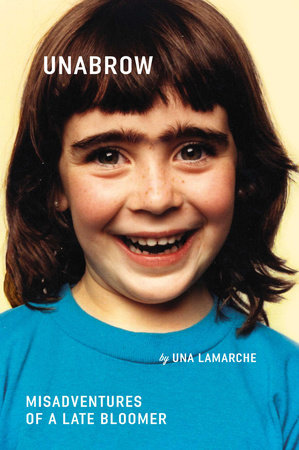 Unabrow
Misadventures of a Late Bloomer
Misadventures of a Late Bloomer
By Una LaMarche

By
Una LaMarche
By Una LaMarche

By
Una LaMarche
Best Seller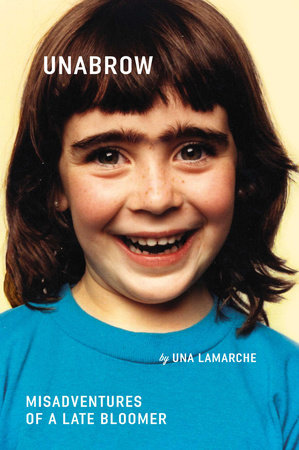 Mar 31, 2015 | ISBN 9780142181447
People Who Read
Unabrow

Also Read
Inspired by Your Browsing History
Praise
"Hilarious, poignant, deceptively 'light'… well worth reading for the reflection and laughter it provokes in equal and utterly enjoyable measures."—Chicago Tribune

"A combo of quirky humor and rich fantasy life throughout this collection of 20 essays, which are interspersed with hilarious graphs, cartoons, and line drawings… LaMarche is entertaining and fresh; readers will want to savor this sassy, offbeat commentary."—Publishers Weekly

Praise for Una LaMarche:
 
"Hilarious and spot-on."—F*cked in Park Slope
 
A best humor blog of the year, 2013—Babble.com

"A hilarious memoir. With an impeccable sense of humor, LaMarche guides us through her misadventures and serves up invaluable insights."—Sarah Barron, author of People Are Unappealing
 
"If you have suffered the indignity of growing up female in America, you will love Una LaMarche. She is the kind of lady who will admit that she typed "BUTT DISAPPEARED!" into Google, and that is the kind of lady who deserves your time."—Jessica Grose, author of Sad Desk Salad
 
"Take the cast of 'Bridesmaids,' add a dash of pre-pubescent Eugene Levy, and you have the humor stylings of the inimitable Una LaMarche. I adore this book."—Ann Imig, founder of Listen to Your Mother

"Una La Marche owns up to everything you probably still wouldn't admit—and she does it with laugh-out-loud style."—Amy Wilson, author of When Did I Get Like This?
Back to Top