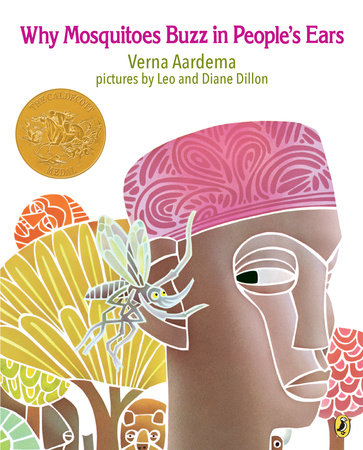 Why Mosquitoes Buzz in People's Ears
By Verna Aardema
Illustrated by Leo Dillon and Diane Dillon

By
Verna Aardema


Illustrated by

Leo Dillon

and

Diane Dillon



By Verna Aardema
Illustrated by Diane Dillon

By
Verna Aardema


Illustrated by

Diane Dillon




Best Seller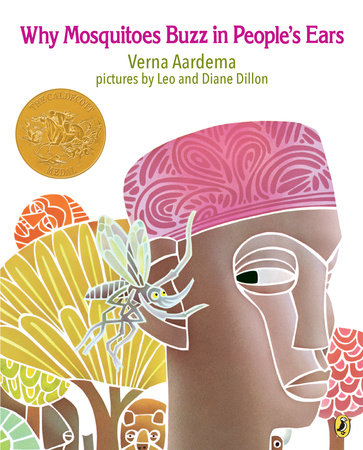 Paperback
Aug 15, 1992 | ISBN 9780140549058
*This format is not eligible to earn points towards the
Reader Rewards
program
Paperback

$7.99

Aug 15, 1992 | ISBN 9780140549058 | 5-8 years

*This format is not eligible to earn points towards the

Reader Rewards

program
Hardcover

$17.99

Jan 01, 1975 | ISBN 9780803760899 | 5-8 years
Buy the Hardcover:
People Who Read
Why Mosquitoes Buzz in People's Ears

Also Read
Inspired by Your Browsing History
Praise
"In this Caldecott Medal winner, Mosquito tells a story that causes a jungle disaster. "Elegance has become the Dillons' hallmark. . . . Matching the art is Aardema's uniquely onomatopoeic text . . . An impressive showpiece."
-Booklist, starred review.
Back to Top