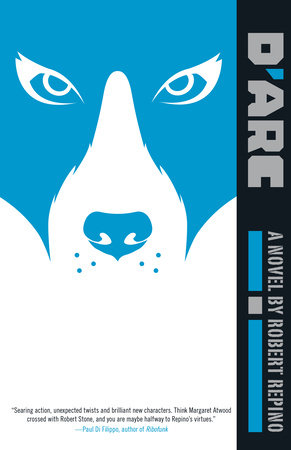 D'Arc
By Robert Repino

By
Robert Repino
By Robert Repino

By
Robert Repino
Best Seller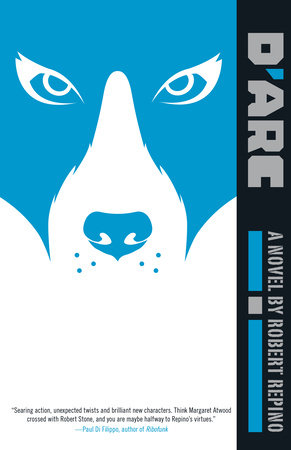 May 01, 2018
|
ISBN 9781616958978
*This title is not eligible for purchase to earn points nor for redemption with your code in the
Reader Rewards
program
Inspired by Your Browsing History
Buy other books like D'Arc
Praise
Praise for D'Arc
"From Cordwainer Smith's
Underpeople
to David Brin's
Uplifted
dolphins; from Puss in Boots to Brian Jacques's 
Redwall
, science fiction and fantasy are replete with sentient beasts, some more humanized than others. But there has never been another series with quite the punch and heft of Robert Repino's War With No Name saga. Its visceral palpability, hypnotic fatedness, and emotional gravitas make it the 
War and Peace
 of beast fables. The latest installment, 
D'Arc
, carries forward the future history of this posthuman world with searing action, unexpected twists and brilliant new characters. Think Margaret Atwood crossed with Robert Stone, and you are maybe halfway to Repino's virtues." 
—Paul Di Filippo, author of Lost Among the Stars, Ribofunk and A Mouthful of Tongues, among others


"Think 
The Fantastic Mr.
Fox, 
with advanced weaponry. 
Charlotte's Web, 
with armed combat. 
The Wind in the Willows, 
with machetes. 
D'Arc 
is all this and way more besides. Weaving together threads from dozens of ideas, Robert Repino tops his 
Mort(e) 
with an epic allegory at once strange, frightening, funny, and altogether remarkable. Repino's dog, cat, and beaver soldiers are nakedly real, as honest as any characters in modern fiction. As horrible as it may sound, may The War With No Name never end."
—Corey Redekop, author of Husk

"The War With No Name series isn't quite a parable, nor does it rely on its novel concept to break ground. These books, intellectual yet elusive, brutal yet tender, imagine what would happen if the natural order of our world were to be fundamentally disrupted. 
D'Arc
 in particular takes Repino's conceit to its next stage of evolution. Herein, ocean beasts rise from the deep in search of war, giant spiders terrorize assiduous beavers, animals and humans are in the thick of a battle not just for dominion, but extermination. It is for these reasons and more that I get so excited when I see another entry in the series approaching the shelves. Repino isn't just one of the best writers of his generation, he's one of the most exciting, brave, and unexpected. 
D'Arc
 won't just delight your senses, it will change the way you think about storytelling." 
—Samuel Sattin, author of Legend and The Silent End
"Inventive and astounding. 
D'Arc 
maps the aftermath of the 'war with no name' and the attempts of wizened old warrior Mort(e) and his long-lost love, the dog Sheba, to find some kind of happiness for themselves even as unimagined dangers threaten from the deep. Robert Repino's Orwellian saga is at once brutal and hopeful as it explores post-war life, love in all its forms, and what being a person—a new person, in a brave new world—truly means." 
—Katharine Duckett
​"​Repino's third novel in the War with No Name series continues to deepen and expand the strange universe he's created, one that still hasn't settled after the upheaval of a war between ants, animals, and humans.​"​
​​— B&N Sci-Fi and Fantasy Blog


"Repino crafts achingly real characters from housecats and doggies, and gets you sympathizing with both sides of the in-equation. This is a perfect example of the power of pulp, wild adventure for domesticated humans."

—​KQED Arts 

"Excellent. This is weird sci-fi at its best . . . The entire series is one of the most unique concepts in contemporary science fiction."
—Inverse​
​"T​he action and adventure are fast and fun, and ​[Repino] has successfully created a unique and compelling world. ​This is a fantastically cool read.​" 
—Bookreporter.com
"Fantastic . . . Well-drawn characters and emotional heft are hallmarks of this unusual series about the power of myth, love, and redemption in a dangerous time."
—Publishers Weekly, Starred Review
"This follow-up to 
Mort(e)
 finds Repino's humanized animals learning to navigate a new world as they work alongside humans, mourn their past, and deal with intricate emotions, pleasing old and new readers alike." 
—Library Journal

Praise for the War With No Name series

"Mort(e) is complex, beguiling, and often bloody . . . [An] utterly absorbing debut."
—The Boston Globe

"Mort(e) catapults the reader into a wild, apocalyptic world . . . A strangely moving story."
—The Washington Post

"Marvelously droll . . . This novel is all kinds of crazy, but it wears its crazy so well."
—Slate

"An epic science-fiction thriller . . . Mort(e) will stick with you long after you close the pages."
—Tor.com

"Read this novel and you will never look at your pet the same way again."
—Daniel H. Wilson, author of Robopocalypse and Robogenesis
Back to Top