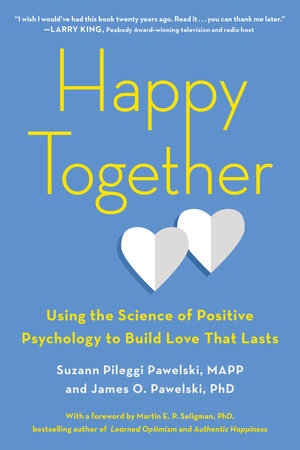 Best Seller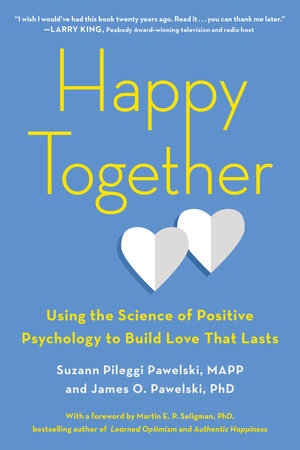 Jan 16, 2018
|
ISBN 9780143130598
YOU MAY ALSO LIKE
QUICK VIEW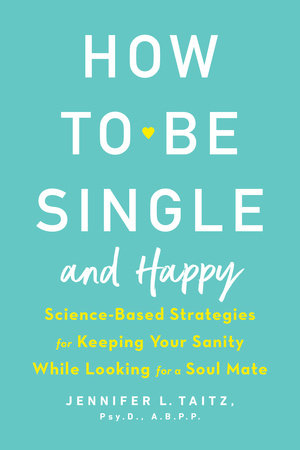 How to Be Single and Happy
Paperback
$17.00
QUICK VIEW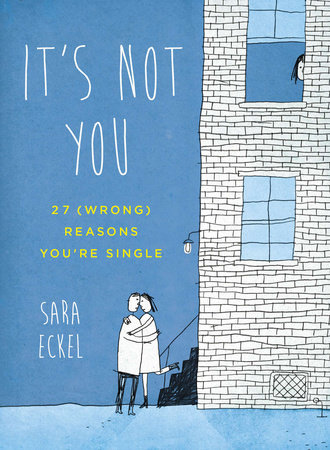 It's Not You
Paperback
$17.00
QUICK VIEW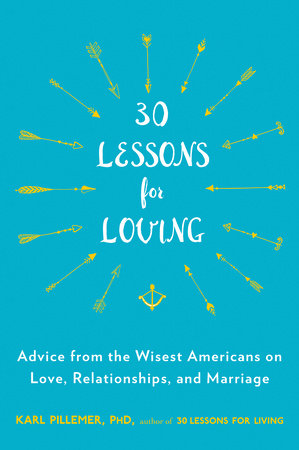 30 Lessons for Loving
Paperback
$16.00
QUICK VIEW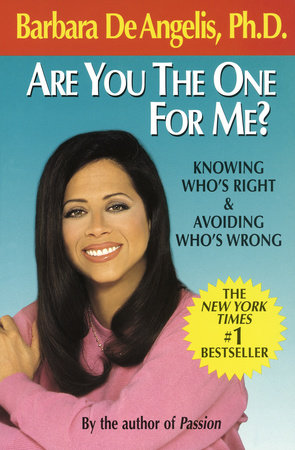 Are You the One for Me?
Paperback
$17.00
QUICK VIEW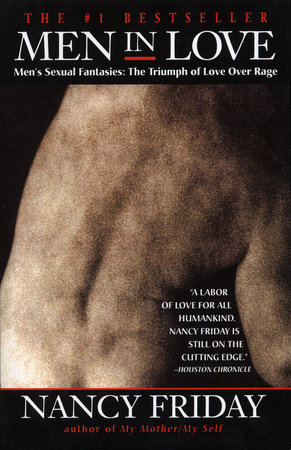 Men in Love
Paperback
$18.00
QUICK VIEW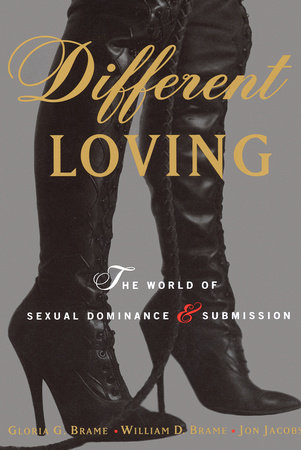 Different Loving
Paperback
$22.95
QUICK VIEW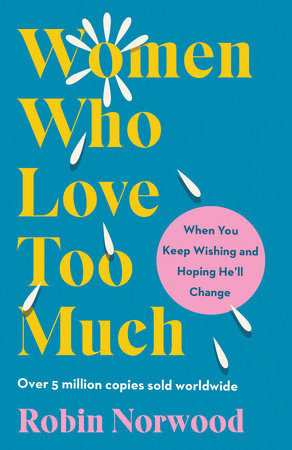 Women Who Love Too Much
Ebook
$12.99
QUICK VIEW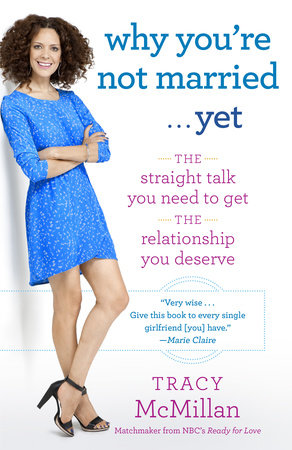 Why You're Not Married . . . Yet
Paperback
$17.00
QUICK VIEW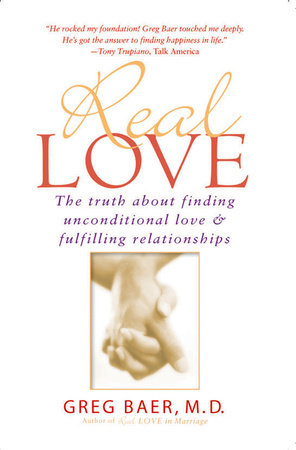 Real Love
Paperback
$17.00
QUICK VIEW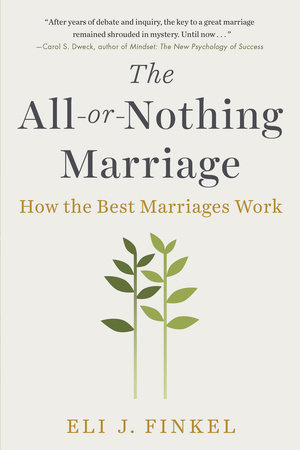 The All-or-Nothing Marriage
Paperback
$18.00
Praise
"An authoritative, engaging guide to being happy together! Filled with personal stories, practical recommendations, and scientific research from positive psychology!"–Angela Duckworth, New York Times bestselling author of Grit, Founder and CEO of Character Lab, and Christopher H. Browne Distinguished Professor of Psychology at the University of Pennsylvania
 
"Suzie Pileggi Pawelski and James Pawelski provide practical, evidence-based advice about how each of us can make the most out of our romantic relationships. Intimate relationships can be the source of lasting joy or excruciating heartache depending on how they're managed. Happy Together is the definitive guidebook on how to navigate this most important aspect of our lives. I wish I would've had this book 20 years ago. Read it… you can thank me later."–Larry King, Peabody award-winning television and radio host
 
"Happy Together is one of the most powerful books on relationships I have ever read. Loaded with ideas and research, this book unlocks the keys to building a healthy relationship that will strengthen both partners and create more well-being for many others in the process!"–Tom Rath, #1 New York Times bestselling author of StrengthsFinder 2.0 and Are You Fully Charged
 
"Suzie and James masterfully show that happily ever after doesn't come from a perfect, problem-free life. Rather, it comes from knowing how to adapt with your partner to the range of joys and adversities we all experience.  Weaving together empirical research, philosophical wisdom, and real-life examples, Happy Together demonstrates the central importance of emotional agility for romantic relationships—and shows you how to cultivate it with your partner."–Susan David, #1 Wall Street Journal Best-Selling author of Emotional Agility, Co-founder of the Institute of Coaching at McLean Hospital, and Psychologist at Harvard Medical School
 
"Suzie and James beautifully weave ancient wisdom with modern research, personal stories with universal truths, the art of love with the science of love. Relationships are potentially the number one predictor of happiness. This book can help you to realize–to make real–this potential. Read it, together or alone, read it now."–Tal Ben-Shahar, New York Times bestselling author of Happier and Being Happy and Harvard University lecturer
 
"I loved it! Happy Together is a pioneering book filled with helpful advice and engaging exercises that will make your relationship stronger and more fulfilling. Every couple needs to read it!"—Jon Gordon, Wall Street Journal bestselling author of The Energy Bus and The Power of Positive Leadership
 
"I believe the main purpose in life is to grow in our capacity to give and receive love. 
Happy Together is a must read for anyone seeking this purpose in their romantic relationship."–Marci Shimoff, #1 New York Times bestselling author, Happy for No Reason

"Falling in love is easy. Falling in love with the right person is harder. And staying in love is harder still. But it's possible. In their clear, engaging, and thoughtful book, Suzie and James Pawelski combine the wisdom of Aristotle with the empirical research of modern psychology to show us how. Combining poignant anecdotes (including many tales from their own relationship), research findings, and lots of very practical advice, in Happy Together, the Pawelskis provide both a "how to" and a "why to" guide that will help people nurture and sustain lasting loving relationships. It takes work to stay in love, but it's worth the effort, and Happy Together is a luminous roadmap for that effort."–Barry Schwartz, bestselling author of The Paradox of Choice, Why We Work, and Practical Wisdom with Kenneth Sharpe
 
"With the high-level perspective of decades in the field of happiness, and the intimate understanding of the challenges of long-term intimacy from their own relationship, Suzie and James Pawelski have created an accessible playbook for anyone seeking what we all seek: deep and meaningful love that lasts. Together, they teach us that there is no quick fix to happiness together—nor should there be. Rather, with a little bit of work and a lot of will, there is indeed a way to bring out the best in ourselves and those we love most.  You'll be happy you read this book."–Larry Smith, creator of the Six-Word Memoir project and New York Times bestselling book series
 
"A philosopher, a psychologist, and a journalist walk into a bar. Grab your partner and walk in after them! Because as this book shows, what they know can help you live happily ever after."–Yakov Smirnoff, comedian, actor, and writer
 
"As a movie producer, I'm well aware that movies can contribute to the illusory simplicity of 'happily ever after,' but movies can also show us that nothing worthwhile can be accomplished without effort. The movie hero who wants to achieve something has to do something, to take action over and over again in order to reach his or her goal. Suzie and James have written a book that gives us science-based steps to take to accomplish that 'happily ever after' and to show couples how to become the heroes of their own love story – from first kiss till death do them part."–Lindsay Doran, producer of "Sense and Sensibility" and "Nanny McPhee"
 
"Reading Happy Together is like a visit to a romantic relationship gym. The book is a beautifully written guide on how to use the principles of positive psychology to develop and to enhance intimate relationships. The authors, both positive psychology experts, also frankly share their own marital experiences to show, rather than tell, couples how to grow together. This book will make an imaginative gift to any couple planning on making a life together or wishing to enhance an already established relationship."–George E. Vaillant M.D., Professor of Psychiatry at Harvard Medical School and author of Triumphs of Experience
 
"If your marriage occasionally disappoints you or is not quite up to your expectations, the Pawelskis bring advice from the field of positive psychology to help you enrich your relationship. Recognizing the strengths of both partners, savoring and gratitude, and knowing that love is an action verb are highly related to the most rewarding partnerships. The authors offer both an excellent description of how to improve one's relationships, and also exercises to practice these activities."–Ed Diener, leading positive psychology researcher and Gallup senior scientist
 
"Wishing for your happily-ever-after is never enough. Thankfully, science can step in to offer real hope. Happy Together is an accessible guide that can help any couple cultivate positive emotions rather than just wish and wait for them. Take it to heart and use the science of well-being to create a lifetime of happiness together."–Barbara Fredrickson, Ph.D., author of Love 2.0 and Positivity
 
"In this groundbreaking book, Suzie and James Pawelski explore the how of being happy together. Based on scientific research, framed by ancient wisdom, informed by their own insights and experience, and presented in a clear and engaging style, their book is a practical and powerful guide to building love that lasts."–Sonja Lyubomirsky, Professor of Psychology, University of California, Riverside, and author of The How of Happiness and The Myths of Happiness
 
"There's no more fitting, knowledgeable or loving couple than Suzie and James to share with the world how to achieve and experience the "happily ever after" we've all dreamed about. They detail with wit, warmth and personal examples how a romantic team is at its best when each player helps the other reach his or her highest potential. The Pawelskis' insightful application of positive psychology and accessible style make Happy Together a 'must-have' on my list of key resources in the space."–Deborah K. Heisz, Co-founder, CEO, and editorial director, Live Happy
 
"The Pawelskis have done the seemingly impossible: They have shown us how to realistically build long-lasting love, despite the inevitable hardships of relationships. Equipped with the tools of positive psychology and the philosophy of Aristotle, you will be able to have relationships that are deeper, wiser, more mutually inspiring, and of course, happier."–Scott Barry Kaufman, Director of the University of Pennyslvania's Imagination Institute and author of Wired to Create
 
"Suzie and James have knocked it out of the park with a practical guide to lasting love. I highly recommend this book to anyone who wants to know the real keys to a happy, fulfilling relationship, backed by years of research."–Valorie Burton, bestselling author of Successful Women Think Differently and Happy Women Live Better
 
"Actually DO what this book presents and you will no doubt elevate the most important aspect of your life—your loving relationships."–Neal Mayerson, Ph.D., Chairman, The VIA Institute and President, Manuel D. and Rhoda Mayerson Foundation and The Mayerson Company
 
"Happy Together presents a powerful case for 'finding and feeding the good in ourselves and our partners' to build satisfying, sustainable relationships. I especially enjoyed the exercises included throughout the book. This message aligns perfectly with the Institute for Integrative Nutrition where we consider positive relationships a crucial and primary food for health and happiness."–Joshua Rosenthal, Founder and Director, Institute for Integrative Nutrition
 
"It has arrived – your relationship gym! Happy Together is an artful, intelligent, and user-friendly integration of the best science to improve your romantic relationships. If every new couple read and followed the insights and exercises in Suzann Pileggi and James Pawelski's new book, relationship therapists would be out of business and flourishing relationships would become the norm. Our romantic relationship can be our source of greatest tension or our wellspring of greatest strength. Pileggi and Pawelski show us we can choose the latter by creating synergies of relational character strength through savoring, passion, strengths conversations, and much more."–Ryan M. Niemiec, author of Character Strengths Interventions and Mindfulness and Character Strengths, Education Director of the global VIA Institute on Character
 
"Couples the world over fall in love and then fall into normality and taking each other for granted. Many relationships wither and some die. But it doesn't have to be that way. As this book so powerfully shows, we can all learn how to retain the vitality in our relationships and make them thrive. Suzie and James beautifully demonstrate through scientific research and engaging anecdotes that the true joy of a good relationship is to value one another, grow as individuals, and become stronger together. This book will change lives for the better."–Sir Anthony Seldon, author, co-founder of Action for Happiness, and Vice-Chancellor of the University of Buckingham
 
"What do you get when a master teacher of positive psychology and a successful journalist fall in love, marry and start a family?  The answer to this riddle is, Happy Together, an inspiring, engaging and practical book on how to develop, deepen and enrich intimate relationships.  Melding empirical research, personal experience, and narratives of couples, Suzann Pileggi Pawelski and James Pawelski and have written the first major work on the application of positive psychology to love, intimacy, and how to build an enduring and deeply satisfying relationship.  This book speaks to couples looking to enhance their relationship, clinicians working with individuals and couples and anyone who wants to know how successful relationships really work."–Richard F. Summers, MD, Clinical Professor of Psychiatry and Senior Residency Advisor, Perelman School of Medicine of the University of Pennsylvania, author of Psychodynamic Therapy:  A Guide to Evidence Based Practice and Positive Psychiatry: A Casebook
 
"Happy Together is about real magic, not the kind that you read about in fairy tales, but the magic that comes from one of the most powerful experiences in the world, the unconditional acceptance of another human being. Romantic love is easy, common, and all too fleeting. Happy Together is about something much more important, the kind of bond that sustains us through joy and sorrow both, the alchemy that turns passionate lovers into partners for life. If you've ever suspected that there must be a secret to a happy relationship, you were right. The secret is here. It's essential reading if you want to stay connected for good."–Michael Baime, MD, Director, Penn Program for Mindfulness, University of Pennsylvania
 
"This superb book, by one of the most popular couples in positive psychology, meshes strong science with clear applications and sound exercises. It is a must read for all of us who want to better understand our romantic relationship and how best to improve it."–Robert J. Vallerand, Ph.D., author of the award-winning book The Psychology of Passion, Canada Research Chair on Motivational Processes and Optimal Functioning and Professor of Social Psychology, Université du Québec à Montréal


"The science of positive psychology can guide and inform powerful interventions and applications. Happy Together is a must-read exemplar of how to use evidence-based positive psychology principles to improve one of the most powerful predictors of happiness and well-being—our most significant relationships."–Stewart I. Donaldson, Professor of Psychology and Community & Global Health at Claremont Graduate University, Editor of Scientific Advances in Positive Psychology and Applied Positive Psychology: Improving Everyday Life, Schools, Work, and Society
 
"This pioneering, important book is must reading for any couple that wants proven ways to enhance passion, love and long-term stability. It takes grit to weather the challenges that occur in any marriage, but these positive psychology leaders have given us new tools and fresh evidence to help us survive and thrive in 'green cape' relationships."–Caroline Adams Miller, MAPP, author of Creating Your Best Life and Getting Grit
 
"Happy Together is my kind of book: it convinces me with research, inspires me with stories, enlightens me with quizzes, and motivates me with exercises to be a better man and a better husband. I'm using it cover to cover in my own relationship—and recommending it to everyone I know!"— David J. Pollay, bestselling author of The Law of the Garbage Truck and founder of PollayCoaching.com
 
"Reading Happy Together is like having husband-and-wife team Suzann and James Pawelski as your personal trainer for your marriage or future healthy relationship. Talk about packed with thought-provoking and action-focused relationship exercises! You can do these on your own or with your partner to learn how to cultivate the REAL "happily ever after."–Margaret H. Greenberg, MAPP, and Senia Maymin, PhD and MAPP, bestselling authors of Profit from the Positive

"Happy Together, the first book to apply the science of positive psychology to romantic relationships, is a true gem. The message given to us by husband and wife team, Suzie Pileggi Pawelski and James Pawelski, is that keeping love alive requires effort. The good news is that the type of effort they suggest we put in happens to be a naturally enjoyable kind of effort. Suzie and James show us how playing to our strengths, expressing gratitude and savoring—all fun things to do in their own right—help to build passion and deep love with our partners. This book will enrich and enliven the relationship you have with that someone special."—Lea Waters, Ph.D., author of The Strength Switch, President, International Positive Psychology Association, Gerry Higgins Chair of Positive Psychology, University of Melbourne
 
"For anyone in a relationship or looking for a relationship, Happy Together is a must read. Using research and real-life examples, Suzie and James Pawelski explore what it really means to live happily ever after. This is not your typical "couple's therapy" book—it is packed with illuminating and often counter-intuitive insights about how to find and build love that lasts. Read it with a highlighter in hand—there is actionable advice and timeless wisdom on every page. I am going to prescribe it to every couple I know."–Samantha Boardman, MD, Weill Cornell Medical College


And go from well-read to best read with book recs, deals and more in your inbox every week.
And go from well-read to best read with book recs, deals and more in your inbox every week.
Dismiss
Thanks!
Something awesome is on its way.
Back to Top
Become a Member
Just for joining you'll get personalized recommendations on your dashboard daily and features only for members.
Find Out More
Join Now
Sign In
Success!
Your account has been created. Upload book purchases, access your personalized book recommendations, and more from here.