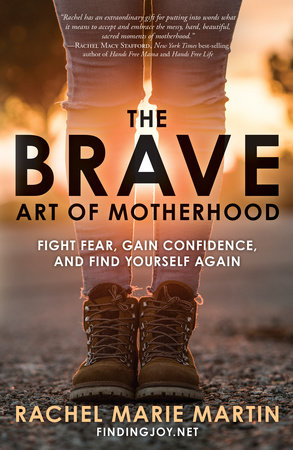 The Brave Art of Motherhood
Fight Fear, Gain Confidence, and Find Yourself Again
Fight Fear, Gain Confidence, and Find Yourself Again
Fight Fear, Gain Confidence, and Find Yourself Again
By Rachel Marie Martin

By
Rachel Marie Martin
By Rachel Marie Martin

By
Rachel Marie Martin
By Rachel Marie Martin
Read by
Rachel Marie Martin
By
Rachel Marie Martin


Read by

Rachel Marie Martin




Best Seller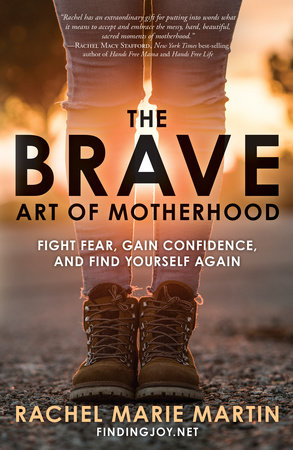 Oct 09, 2018
|
ISBN 9780735291393
Buy the Audiobook Download:
Inspired by Your Browsing History
Buy other books like The Brave Art of Motherhood
Praise
Real Words from Real Moms


"Thank you for being such an honest and true voice for so many moms out there."
—Jen K.

"You help me get through the days when I am not sure what I have gotten myself into and when I question if I am cut out for motherhood. Thank you."
—Heather B.

"Thank you for allowing me to see the truth that has been staring me in the face and for giving me the strength to move forward with what is best for my children and me."
—T.E.

"Your writing helps me feel less alone and often gives me the little boost I need to dig deep and keep going."
—Jenifer J.

"Thank you so much for showing me that I'm normal, that mothering my children is an imperfect science of trial and error, and that it's okay not to be perfect. Thank you."
—Heather W.

"Today you bring tears to my eyes. You make me feel like somebody gets it. Somebody understands."
—Becky R.

"The wisdom you share is life changing and gives me hope in the days when I need it the most."
—Kristi B.

"When I read your honest reflections, I hear an assuring voice whisper back, 'You are not alone.' Suddenly, my hope is renewed, and I'm able to go back to what I do best: loving my people. You have an extraordinary gift for putting into words what it means to accept and embrace the messy, hard, beautiful, sacred moments of motherhood."
—Rachel M. S.

"I am constantly riding the roller coaster that is motherhood. Thank you for your compassionate and enlightening words of strength, wisdom, and inspiration."
—Tash M.

"Your words have spoken straight to my heart. There have been times when they've been my primary encouragement."
—Jessi H.

"Sometimes your words are what keep me going when I've hit the wall of patience, energy, and self-confidence."
—Kathy S.
Back to Top