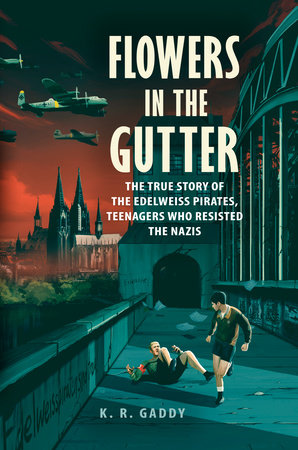 Flowers in the Gutter
The True Story of the Edelweiss Pirates, Teenagers Who Resisted the Nazis
The True Story of the Edelweiss Pirates, Teenagers Who Resisted the Nazis
The True Story of the Edelweiss Pirates, Teenagers Who Resisted the Nazis
By K. R. Gaddy

By
K. R. Gaddy
By K. R. Gaddy

By
K. R. Gaddy
By K. R. Gaddy
Read by
Natasha Soudek
By
K. R. Gaddy


Read by

Natasha Soudek




Best Seller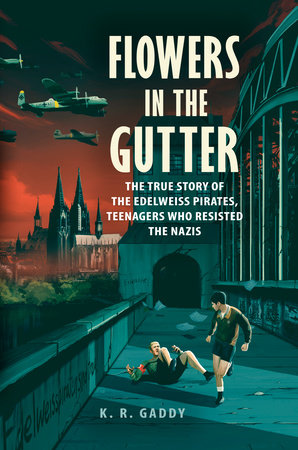 Hardcover
Jan 07, 2020 | ISBN 9780525555414
Hardcover

$18.99

Jan 07, 2020 | ISBN 9780525555414 | Young Adult
Buy the Audiobook Download:
Inspired by Your Browsing History
Also in Teen & Young Adult Nonfiction
Praise
★"This matter-of-fact narrative shows how youth can stand against an overwhelming tide of fascism. It implicatively asks readers, 'what would you do?' while highlighting the actions of young people who refused to be complacent—and the consequences they suffered for it. It challenges common narratives that reserve praise for resistance for the politically centrist middle and upper classes. An eye-opening account of tenacity that brings the efforts of young anti-Nazi activists vividly to life."—Kirkus Reviews, starred review.
Back to Top