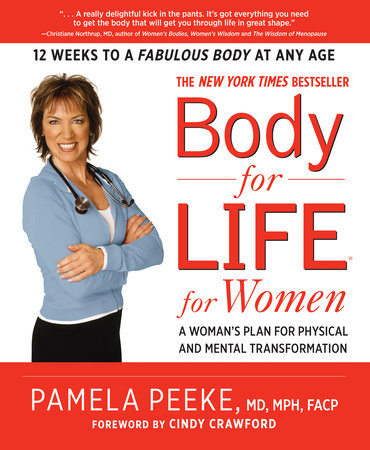 Body-for-LIFE for Women
A Woman's Plan for Physical and Mental Transformation
A Woman's Plan for Physical and Mental Transformation
By Pamela Peeke
Foreword by
Cindy Crawford
By
Pamela Peeke


Foreword by

Cindy Crawford



By Pamela Peeke
Foreword by
Cindy Crawford
By
Pamela Peeke


Foreword by

Cindy Crawford




Best Seller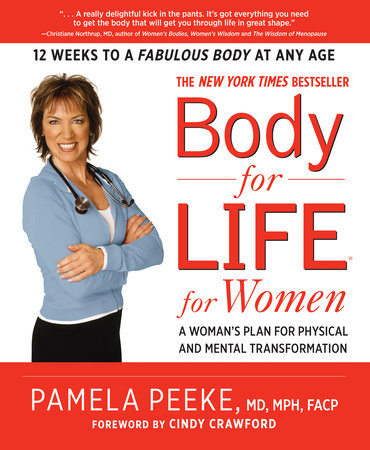 Apr 14, 2009 | ISBN 9781605298283
People Who Read
Body-for-LIFE for Women

Also Read
Inspired by Your Browsing History
Praise
"Dr. Peeke explores how stress directly affects your body composition and shows how you can control your weight by harnessing the mind's power to achieve stress resilience." —Herbert Benson, MD, Mind-Body Medical Institute, Harvard University, and author of The Relaxation Response and Timeless Healing

"A must for any woman who wants to take responsibility for her own health and improve both the quantity and quality of her life–for life." —Kenneth H. Cooper, MD, MPH, founder of the Cooper Aerobics Center

"Dr. Peeke provides us with the evidence explaining the stress–fat connection and she presents an easy, enjoyable program to resist stress eating and achieve mind and body fitness for life." —C. Everett Koop, MD, former US surgeon general and founder of Shape Up America!
Back to Top