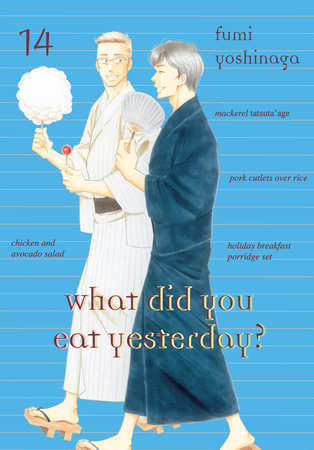 What Did You Eat Yesterday?, Volume 14
By Fumi Yoshinaga

By
Fumi Yoshinaga
Best Seller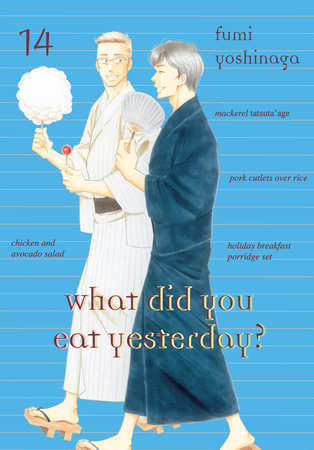 Paperback
Dec 31, 2019 | ISBN 9781947194700
Paperback

$12.95

Dec 31, 2019 | ISBN 9781947194700
*This title is not eligible for purchase to earn points nor for redemption with your code in the
Reader Rewards
program
Buy the Paperback:
Inspired by Your Browsing History
Also in Graphic Novels & Manga
Praise
"In terms of its characters, What Did You Eat Yesterday? impresses. Shiro and Kenji are likable characters who spend their days cooking, bantering, and helping each other cope with aging. Their antics are frequently amusing, and Yoshinaga does a good job capturing the sort of compassionate and humor-filled rapport common to many older couples."   — AiPT!
Back to Top