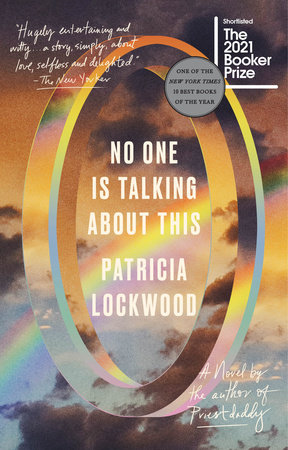 No One Is Talking About This
Best Seller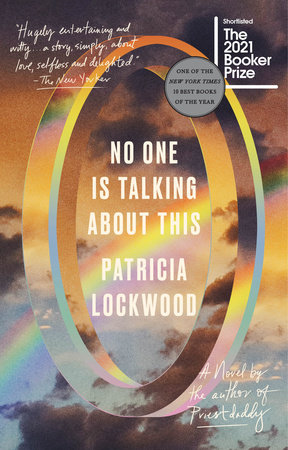 Feb 15, 2022
|
ISBN 9780593189597
Feb 15, 2022 | ISBN 9780593189597

Mar 16, 2021 | ISBN 9780593395714
Buy the Audiobook Download:
YOU MAY ALSO LIKE
QUICK VIEW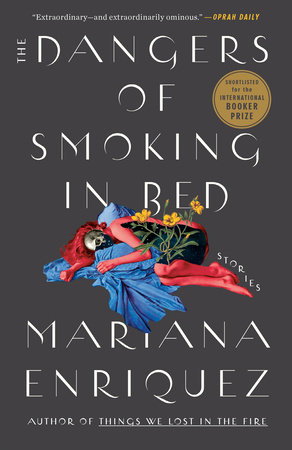 The Dangers of Smoking in Bed
Paperback
$17.00
QUICK VIEW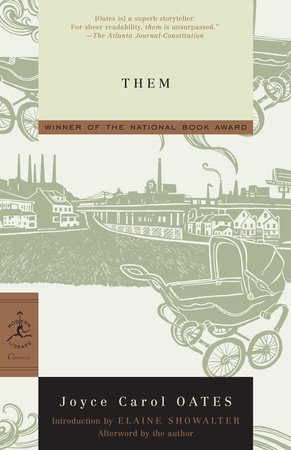 QUICK VIEW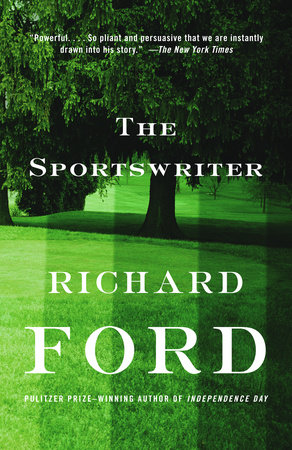 The Sportswriter
Paperback
$18.00
QUICK VIEW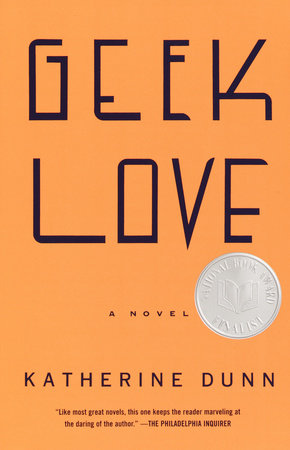 Geek Love
Paperback
$18.00
QUICK VIEW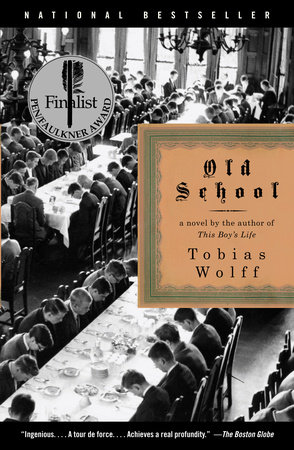 Old School
Paperback
$17.00
QUICK VIEW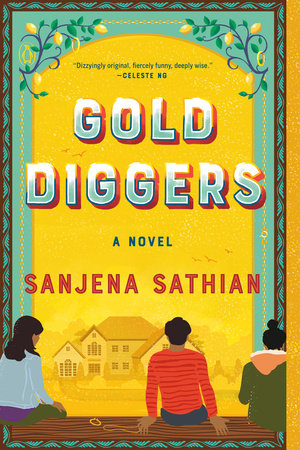 Gold Diggers
Paperback
$17.00
QUICK VIEW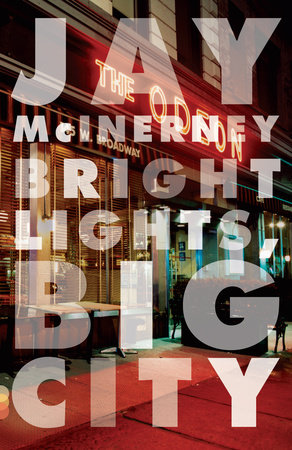 Bright Lights, Big City
Paperback
$17.00
QUICK VIEW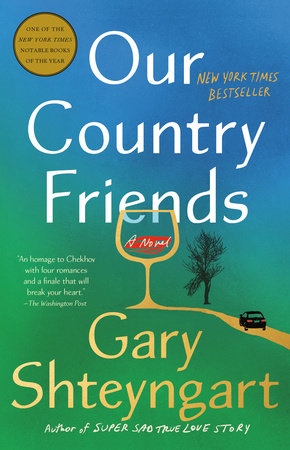 Our Country Friends
Paperback
$18.99
QUICK VIEW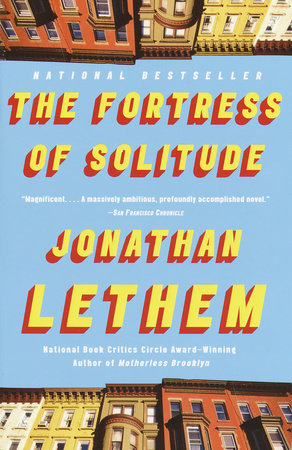 The Fortress of Solitude
Paperback
$18.00
QUICK VIEW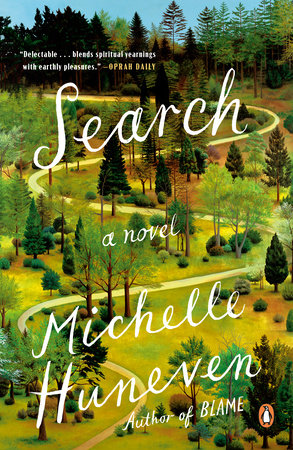 Praise
Praise for No One Is Talking About This:

Finalist for the Booker Prize
Finalist for the Women's Prize for Fiction
Finalist for The Center for Fiction First Novel Prize
Winner of the Dylan Thomas Prize 

Named a Best Book of 2021 by The New York Times Book Review, The Washington Post, NPR, TIME, Vulture, Esquire, Entertainment Weekly, BuzzFeed, PopSugar, Harper's Bazaar, LitHub and Publishers Weekly

"One of the most incisive observers of the spectacle of digital discourse . . . Lockwood is a sharp and often funny social critic. She writes wisely of the emotionally labile landscape of the internet . . . many of her images are evocative and often beautiful . . . More inventive than lapidary, Ms. Lockwood's style is artful without being precious . . . What begins as an ironical story about irony becomes an intimate and moving portrait of love and grief. In this way, a novel that had been toying with the digital surface of modern life finds the tender heart pumping away beneath it all." —Emily Bobrow, The Wall Street Journal

"Lockwood is sending a bulletin from the future . . . [She] has set out to portray not merely a mind through language, as Joyce did, but what she calls 'the mind,' the molting collective consciousness that has melded with her protagonist's singular one . . . Lockwood gets it right, mimicking the medium while shrewdly parodying its ethos . . . God, is she funny! . . . Lockwood's conceit is smart, her prose original, hugely entertaining and witty . . . a powerful, paradoxical observation about what digital platforms take from us . . . Lockwood's own writing takes on new depth and a more focussed, richer beauty as her protagonist gets farther from the portal and deeper into the tangible present . . . Lockwood's writing grows radiant . . . it is a story, simply, about love, selfless and delighted." —Alexandra Schwartz, The New Yorker

"Reading Patricia Lockwood raises questions. Questions such as, How can a person understand both herself and the world with such clarity? How does a person experience things so intensely and express them so buoyantly? Am I laughing or am I crying? Lockwood's first novel is as crystalline, witty, and brain-shredding as her poetry and criticism." —Molly Young, Vulture

"[Lockwood is] a master of startling concision when highlighting the absurdities we've grown too lazy to notice . . . It's a vertiginous experience, gorgeously rendered but utterly devastating. I rattled around the house for days afterwards, shattered but grateful for the reminder that the ephemeral world we've constructed online is a shadow compared to the pain and affection we're blessed to experience in real life." —Ron Charles, The Washington Post

"Wow. I can't remember the last time I laughed so much reading a book. What an inventive and startling writer.  Patricia Lockwood is a little like George Saunders in that she can write abstract characters and still make them real, and not just clever arrangements of words. Like Lorrie Moore she somehow crafts a devastating story out of jokes. I'm so glad I read this. I really think this book is remarkable." —David Sedaris, author of Calypso

"I really admire and love this book. Patricia Lockwood is a completely singular talent and this is her best, funniest, weirdest, most affecting work yet." —Sally Rooney, author of Normal People and Conversations with Friends

"Reading Patricia Lockwood feels like looking through a kaleidoscope built by a mischievous sorcerer—the world is suddenly rearranged in fragments that are cosmic, wondrous, humiliating, and profane. No One Is Talking About This is a furiously original novel, alive and unstable; the book builds to a reminder of how devastation and connection produce each other, endlessly and surprisingly, both on the internet and in human places that our shared digital consciousness can never reach." —Jia Tolentino, author of Trick Mirror

"[No One Is Talking About This] it is an arch descendant of Austen's socio-literary style . . . [Lockwood] writes brilliantly and bitingly—the temptation is just to keep on quoting her." —Clair Wills, The New York Review of Books

"Lockwood is a modern word witch, her writing splendid and sordid by turns . . . The chief virtue of the novel is how it transforms all that is ugly and cheap about online culture […] into an experience of sublimity." —New York Times Book Review

"Lockwood's exuberance and empathy are omnivorous, suited to any subject, and have produced a novel that is ferocious and also delicate, a celebration of one brief life gone too early to God." —Harper's Magazine

"Lockwood insistently makes the text glow . . . It's her poetic vision that animates the novel, embedded in yet not limited to the internet . . . No One Is Talking About This articulates one version of lived experience now, with more authenticity than many writers." —The New Republic

"Weird, slyly sophisticated humor, and a deep commitment to the profane as a tool for revelation and critique, are hallmarks of Lockwood's style . . . Despite her concerns about the individual mind's dilution in the great tidal insanity of Online Discourse, Lockwood is a stylist who only ever sounds like herself . . . [she speaks] the language of the zeitgeist and [knifes] the zeitgeist's heart in the same gesture—her ability to win at both humor and lacerating critique . . . a grand success." —The Atlantic
 
"Witty and at times genuinely moving . . . Lockwood is a phenomenal writer who is a keen observer of the strangeness of online culture and the fragility of the human heart." —Roxane Gay, author of Not That Bad

"A stunning record of the hollows and wonders of language itself. A lot of it, necessarily, is very funny . . . Reading [Lockwood's] metaphors is like watching someone pull out a scalpel and cut the cleanest line you've ever seen, and then in the next sentence throw the knife over her shoulder with her eyes closed, grinning . . . afterwards, as I returned from the book, all of our languages seemed lit from within, stark and precious." —Bookforum

"Just the kind of book we need . . . The feeling one gets from reading No One Is Talking About This is that Lockwood has paid attention more closely than perhaps any other human on earth to what it's like to be alive right now." —Vanity Fair

"[An] attention-grabbing mind-blower which toggles between irony and sincerity, sweetness and blight . . . surprisingly beautiful . . . Lockwood is a master of sweeping, eminently quotable proclamations that fearlessly aim to encapsulate whole movements and eras . . . It's a testament to her skills as a rare writer who can navigate both sleaze and cheese, jokey tweets and surprising earnestness, that we not only buy her character's emotional epiphany but are moved by it. Of course, people will be talking about this meaty book, and about the questions Lockwood raises about what a human being is, what a brain is, and most important, what really matters." —NPR

"Explores the kind of tumult and grief that almost defies language as well as the frightening uniformity of the online herds." —The New York Times

"Never has the experience of being Extremely Online been more viscerally rendered than in No One Is Talking About This, Lockwood's astonishing novel . . . [that] locates both the profane and the profound in how we live online. No One Is Talking About This will frighten you, implicate you, and scrape your guts out, in the best way possible." —Esquire

"Deeply felt . . . dazzling, devastatingly funny and sharply observed . . . there's a visceral sense of the genuine feeling underlying the performance—unironic emotion, raw and unself-conscious . . . the bright tang of joy and grief and hilarity in Lockwood's writing overwhelms." —Huffington Post

"Lockwood conveys what the internet does to the human mind better than any other working writer today . . . [She's] an incredibly funny and insightful writer, so I was expecting No One Is Talking About This to be witty and wise. What I wasn't expecting was how moving it would be. This is a special book." —WIRED

"[A]stute and studded with metaphors of jolting perfection . . . what feels most original in No One Is Talking About This is Lockwood's depiction of the shaping pressure of social media on the self . . . frequently radiant . . . the main character doesn't repudiate the internet, exactly. She travels beyond the edge of something she had once believed was infinite." —Slate

"[I]ngenious . . . Marvelously wicked bon mots on fame, race and politics whiz by . . . The heroine emerges quite changed at the end of this one. I did, too." —San Francisco Chronicle

"Gives you the sense of scrolling through a very smart, very online person's feed. Many of the bits kill . . . an adrenaline-filled, whipsawing first half . . . passages of sublime emotional power . . . gives us the twitchy pleasures of social media while taking advantage of the ethical and formal demands of the novel." —The Boston Globe
 
"Lockwood's talent for drawing life with words defies description; in fact, attempts at description feel embarrassing and redundant—just immerse yourself in the book and then, when you're ready to talk, call me and have a glass of wine in hand! Lockwood is a poet, and her narrative storytelling is imbued with the same sense of sacredness of certain poems and songs . . . I laughed hard and I cried hard." —Glamour
 
"We need not worry about our culture as long as there are people like Patricia Lockwood who can render the human experience out of it. She has made a novel out of life, just as Joyce did over a century ago." —Chicago Tribune

"Brings the chaos and comedy of social media to print . . . With a narrative perspective shift akin to The Sound and the Fury . . . the contrast of the novel is meant to speak for itself by presenting two alternate styles of living, neither of them comfortable, but one infinitely more human than the other." —Seattle Times  

"A glowing object that somehow replicates and beautifies the experience of being on the internet…profoundly enjoyable. Lockwood reminds me a lot of Nabokov — less in style than in attitude, one of extraordinary receptivity to the gifts, sorrows, and bloopers of existence. What Lockwood lacks in Nabokov's fastidiousness she makes up for in butt jokes." —Vulture, Molly Young, Read Like the Wind

"Pure Lockwood—as a protagonist, and as a poet, essayist, and, now, mesmerizing novelist. She knows that to love discordance isn't to justify it, but to let it gleam. She digs up every piece of foolishness she can find in the world, dusts it off, holds it up to the light, lets it shine, pockets it like a treasure." —Vice

"Nothing short of astonishing . . . frequently brought me to tears. I've never read anything like it." —BuzzFeed

"Our finest chronicler of the absurd." —GQ

"A Twitter sage and a comforting voice of the digital age, reliably funnier, more incisive, and better able to deliver near-perfect commentary on both the quotidian and the serious than perhaps anyone else on the platform, Patricia Lockwood is a rare gem of joy—offering chaotic good in an online world that typically leans toward chaotic evil." —Guernica

"Lockwood has established herself as a uniquely weird, irreverent voice in contemporary literature . . . a lighthouse for original thought." —Jezebel
 
"A story of real analog human feeling, both heartbreaking and stealthily profound." —Entertainment Weekly

"Excellent . . . Lockwood's language is dense and lovely as a Cezanne painting, always . . . so clear, so tender, so radiant . . . It is that consciousness, in the end, that Lockwood's dense and slippery prose evokes: not the consciousness of Twitter, but of the world. Of being alive in the world, and experiencing love for it." —Vox

"Lockwood's intelligence is ablaze on the page, and there are moments of brilliant lyricism." — Minneapolis Star-Tribune

"I cannot believe how brilliant the novel is, except that I can, because your work is fabulously, uncannily exquisite." —Julia Berick, The Paris Review
 
"The writing whirls . . . earnestly wistful . . . Many of [Lockwood's] funniest and most exuberant meditations are gleeful." —The Baffler

"Lockwood's prose has a knack of grabbing the reader by the throat . . . dazzling . . . Her cult reputation rests on the dance of her sentences." —The Economist

"[No One Is Talking About This] captures that boundless online space […] and distills it into elegant vignettes . . . Paired with Lockwood's skillful imagery, it's mesmerizing to read . . . It's self-aware and unafraid to be ridiculous when the moment calls for it." —USA Today

"[As] chummy and rapturous as her writing is, [Lockwood] doesn't work for likes. Her aim is, in some ways, traditional: to give voice to that which escapes sublimation, to understand the wounds incurred by simply being alive . . . Immediate, tactile, horny, and zoologically inclined—that's Lockwood . . . she has mastered the act of experience and immediate reflection, a two-step she executes as swiftly as refreshing her browser." —4Columns
  
"A glory . . . From one of our most distinctive voices about life lived online, Patricia Lockwood's latest reads like scrolling through bursts of fine-tuned hilarity, lyricism, and grief. A staggeringly original and moving debut novel." —Vulture "Picks"
 
"When Lockwood patches these memories together, is she shoring fragments against our ruin, like an internet savvy T.S. Eliot? . . . She's been reminded, as readers may be when they read this wonderful novel, of the human capacity to define 'real life.'" —Pittsburgh Post-Gazette

"Rare is the writer who can adequately capture the strange duality of life in the age of social media, a reality in which the visceral and virtual are constantly colliding. But then, Patricia Lockwood is a rare writer; one whose work—whether a poem, memoir, or tweet—distills the essence of the extremely profane and reverent all at once . . . [Lockwood has an] ability to reflect what is so terribly funny and so terribly tragic about this particular moment in time." —Refinery29

"Patricia Lockwood is a genius. No one else writes about the absurdism of internet culture with such mischief, affection, and awe. This novel cracked me up and then moved me to tears. I won't be able to stop thinking about it for a long time." —Leigh Stein, author of Self Care

"Lockwood's book got its hooks into me inside of two pages. Her observations about the pace and timbre and temperature and specific toxic weight of social media are so incisive, so perfectly-pitched, that they're like being shown portrait after portrait of oneself. In the second half of the book, when the world of hopes and genes and expectations pierces the rich wall of digital static, the effect is vertiginous, the pain profound, the tenderness of the family responding to crisis so real and so vivid that we feel present in the rooms with them as they learn the parameters of their grief. And not just grief, which is another of this book's great gifts. Lockwood saves her keenest, her best language for writing about the world of caring for a child with a debilitating genetic condition, the vocabulary of care, harder to describe than the Internet by half. This novel is a blessing, a gift, a difficult and great thing in the world." —John Darnielle
Awards
Booker Prize FINALIST 2021
Center for Fiction First Novel Prize FINALIST 2021
Women's Prize for Fiction FINALIST 2021
Get the latest updates about Patricia Lockwood
And go from well-read to best read with book recs, deals and more in your inbox every week.
And go from well-read to best read with book recs, deals and more in your inbox every week.
Dismiss
Thanks!
Something awesome is on its way.
Back to Top
Become a Member
Just for joining you'll get personalized recommendations on your dashboard daily and features only for members.
Find Out More
Join Now
Sign In
Success!
Your account has been created. Upload book purchases, access your personalized book recommendations, and more from here.