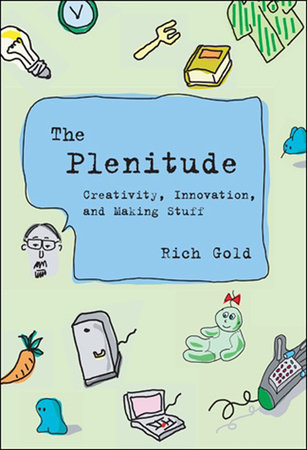 The Plenitude
Creativity, Innovation, and Making Stuff
By Rich Gold
Foreword by
John Maeda
By
Rich Gold


Foreword by

John Maeda




Best Seller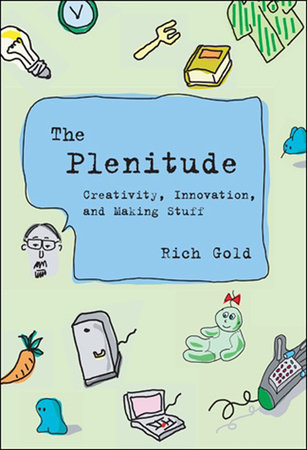 Aug 10, 2007
|
ISBN 9780262072892
*This title is not eligible for purchase to earn points nor for redemption with your code in the
Reader Rewards
program
Buy the Hardcover:
Inspired by Your Browsing History
Buy other books like The Plenitude
Praise
…a wonderful read if you have any interest at all in art or science or design or engineering or creativity or innovation or the morality of our material culture or managing any of those people or processes…Some books are so good that you know you'll read them again, and you know this by the time you finish. With this book, I knew by page 25.—Computerworld—

Gold displays casual insights such as illustrating the sheer abundance of the plenitude by pointing out the variety of shirts in an audience and the work that went into each and pads this very skinny book with his own goofy cartoons. The result is a fun splash in some of the important ideas behind modern consumption.
—
Publisher's Weekly
—
Gold's nimble mind unpacks the contradictions and consequences of our stuff-clotted world, quoting a friend's warning: 'We should be careful to make the world we actually want to live in.' This is not the traditional anti-materialist rant and that helps make it a valuable rumination on a prevailing 21st-century condition.
—
The Morning News
—
This little book, with its simple logic and language and unforgettable, whimsical drawings, will change the way its readers look at the world around them.
—
Susan Salter Reynolds
,
LA Times
—
Back to Top