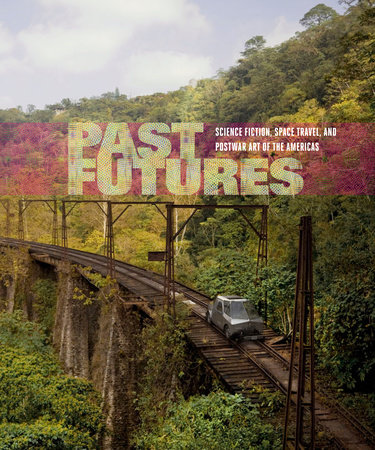 Past Futures
Science Fiction, Space Travel, and Postwar Art of the Americas
Edited by
Sarah J. Montross


Contribution by

Rory O'Dea

,

Miguel Angel Fernandez Delgado

and

Rodrigo Alonso



Edited by
Sarah J. Montross


Contribution by

Rory O'Dea

,

Miguel Angel Fernandez Delgado

and

Rodrigo Alonso




Best Seller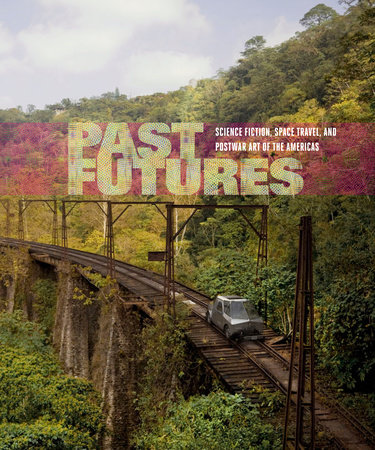 Mar 06, 2015
|
ISBN 9780262029025
*This title is not eligible for purchase to earn points nor for redemption with your code in the
Reader Rewards
program
Buy the Hardcover:
Inspired by Your Browsing History
Buy other books like Past Futures
Praise
The science-fiction boom, cold war and space race of the mid-twentieth century set off a scientific and cultural explosion. Artists across the Americas discovered an alien splendour in the atomic age. This gripping volume showcases curator Sarah Montross's exhibition at Bowdoin College Museum of Art in Brunswick, Maine: from the cataclysmic (Rufino Tamayo's 1954 Cosmic Terror) to the rhythmic (Emilio Renart's 1965 Drawing No. 13), it is a revelation.—Nature—

Past Futures offers a fascinating glimpse into a broader universe; one in which the potent power of sci-fi emerges in creative and idealistic forms uniquely different from those with which the contemporary mainstream is familiar. It demonstrates the vast and complex role art can play in reflecting and refracting sci-fi's innately creative potential to both represent, and imagine alternatives to, our present reality. The work will appeal especially to those with an academic background in art – the essays are tightly written pieces of artistic appreciation and analysis – but the lavishly illustrated pages will appeal to everyone: past, present and future.
—
PopMatters
—
Past Futures: Science Fiction, Space Travel, and Postwar Art of the Americas, a Maine exhibition of works by artists from the Americas and a book of the same name, dazzles viewers with its variety and emotional extremes.
—
Santa Fe New Mexican
—
Past Futures is a bold exercise in remembering an exuberant, experimental current of artistic production that practiced a deep engagement with a global astroculture. It exposes us to the traffic in ideas and images between artists and writers who found in science fiction a way of speaking for the present and imagining the future. The wide range of work presented displays both the international nature of 20th-century astroculture in the Western hemisphere and its appearance in every available medium. These artists remind us that what American SF writer Robert A. Heinlein called 'the wonderful dream' was always more than a spectacular extension of the American/Soviet Cold War. Their visual science fictions reveal an outer space where human beings exceed their roles as subjects of modern nation-states. The art that Montross and her colleagues exhibit gives us access to an imaginary in which outer space seems to be truly 'for all mankind.'
—
Los Angeles Review of Books
—
Past Futures is an important contribution to art historical literature. In highly readable prose, it deftly uncovers an era of the Americas where uncommon cultural and political circumstances encouraged heightened creative interplay in a shared preoccupation with the future. It trail blazes further by illuminating Latin America as a significant artistic force in the 'scientific imagination' (a stated intention for this project) and points to art + science fiction as an apt metaphorical vehicle capable of inducing us to ask challenging questions about the human place in the universe.
—
ARLIS NA Reviews
—
Back to Top