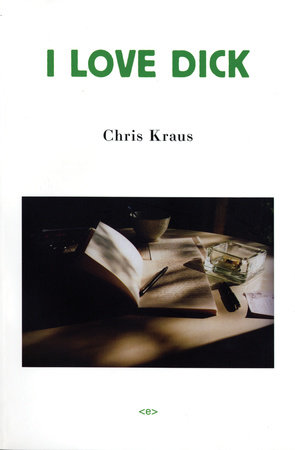 I Love Dick
By Chris Kraus
Foreword by
Eileen Myles
By
Chris Kraus


Foreword by

Eileen Myles



By Chris Kraus
Foreword by
Eileen Myles
By
Chris Kraus


Foreword by

Eileen Myles




Best Seller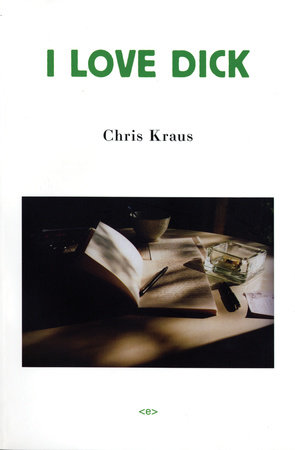 Jul 14, 2006
|
ISBN 9781584350347
*This title is not eligible for purchase to earn points nor for redemption with your code in the
Reader Rewards
program
Inspired by Your Browsing History
Buy other books like I Love Dick
Praise
A clever, finely crafted crossover between life, love and cultural studies.—The Australian—

But my favorite example of the genre is from nearly 20 years ago, and it's by a woman. Chris Kraus's 'I Love Dick' offers the story of a woman named Chris Kraus—also an experimental filmmaker, just like the author—reckoning with her unrequited love for 'Dick ____,' a cultural critic with whom she becomes obsessed. The narrative is an exploration of desire as something other than passivity or inadequacy ('I think desire isn't lack, it's surplus energy—a claustrophobia inside your skin') and relentless romantic pursuit not as self-degradation but a kind of generative, creative act.
—
The New York Times
—
The most important book about men and women written in the last century.
—
The Guardian
—
The intelligence and honesty and total originality of Chris Kraus make her work not just great but indispensable—especially now, when everything is so confusing, so full of despair. I read everything Chris Kraus writes; she softens despair with her brightness, and with incredible humor, too.
—
Rachel Kushner
, author of
The Flamethrowers
—
A little masterpiece of late twenieth century literature.
—
East Hampton Star
—
Devastatingly funny and sublime… a new classic.
—
The Seattle Stranger
—
Ever since I read I Love Dick, I have revered it as one of the most explosive, revealing, lacerating, and unusual memoirs ever committed to the page… I Love Dick is never a comfortable read, and it is by turns exasperating, horrifying, and lurid, but it is never less than genuine, and often completely illuminating about the life of the mind.
—
Post Road
—
Tart, brazen and funny… a cautionary tale, I Love Dick raises disturbing but compelling questions about female social behavior, power, control.
—
The Nation
—
The biggest art revelation of the year.
—
The New Zealand Listener
—
Unexpectedly riveting.
—
Bookforum
—
Back to Top