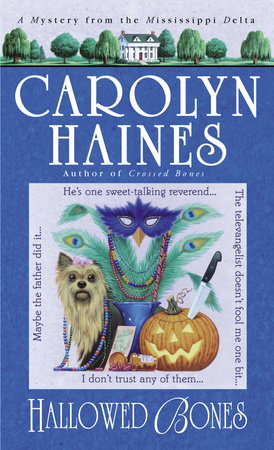 Hallowed Bones
By Carolyn Haines

By
Carolyn Haines
By Carolyn Haines

By
Carolyn Haines
Best Seller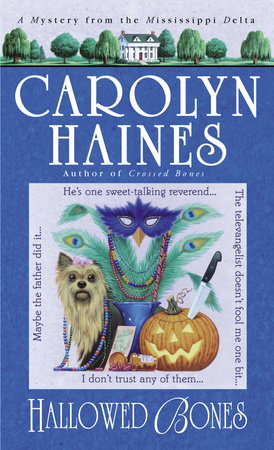 Mass Market Paperback
Jan 25, 2005
*This format is not eligible to earn points towards the
Reader Rewards
program
Mass Market Paperback

$7.99

Jan 25, 2005 | ISBN 9780440241317

*This format is not eligible to earn points towards the

Reader Rewards

program
People Who Read
Hallowed Bones

Also Read
Inspired by Your Browsing History
Praise
Praise for Carolyn Haines' mysteries:

"A down-home valentine that couldn't be more southern if it were packaged with grits."
–Kirkus

"The Mississippi delta in the summer heat is not all that's steaming in Haines's fourth outing."
–Publishers Weekly

"Wickedly funny. Devlishly clever. Scintillatingly Southern. Carolyn Haines is an author to die for."
-Carolyn Hart, author of April Fool Dead

"Carolyn Haines has done for the Delta what Janet Evanovich has done for New Jersey: taken regional comic sleuthdom to huge heights."
–The State (Columbia, SC)?
Back to Top