Essays
Meet the Penguin Classics Marvel Collection
The VP and Publisher of Penguin Classics shares her experience publishing these iconic classics.
As a publisher and a mother of children whose DNA is partly made up of Marvel movies and action figures, I knew how meaningful it would be to work with Marvel to publish their iconic comics as Penguin Classics. The super heroes created by Stan Lee, Jack Kirby, Steve Ditko, and other historic Marvel storytellers are an essential part of the personal canon of many Penguin Classics readers. To publish Marvel comics in specially curated anthologies to discuss what makes them classic is a dream project. Thank you to our associate editor Elizabeth Vogt, and our fantastic teams in Marketing, Publicity, Production, Art, and Sales for their super heroic work on this series.
These editions are not only designed as Penguin Classics but provide essential context by leading comics scholars, led by our brilliant series editor Ben Saunders, who founded the world's first undergraduate minor in Comics Studies. Each anthology features origin tales and early, groundbreaking visual narratives and examines the legendary collaborative work known as the Marvel method.
Each Penguin Classic is art directed by Paul Buckley, with our signature black spine trade paperbacks designed by Matt Vee, and our collectible gold-foiled hardcovers designed by David Litman. Having iconic super heroes pop off our Penguin Classics covers is such a design delight.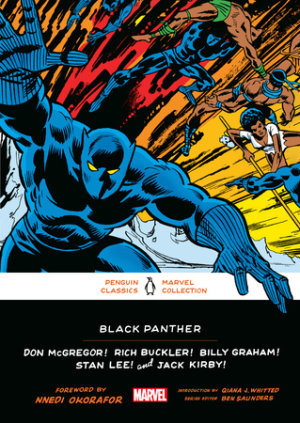 We have assembled some of the most beloved, bestselling YA authors to contribute forewords: Jason Reynolds on Spider-Man, Gene Luen Yang on Captain America, and Nnedi Okorafor for Black Panther. Their contributions are deeply moving, from sharing what it was like to feel seen for the first time in a comic book to paying tribute to siblings and their connection to Marvel comics.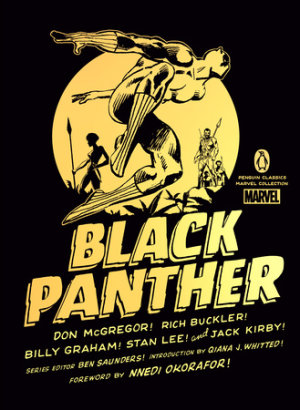 With the 60th anniversary of Spider-Man this year and the much-anticipated film Black Panther: Wakanda Forever in the future, the hardcovers are perfect gifts for Marvel fans of both comic books and the cinematic universe.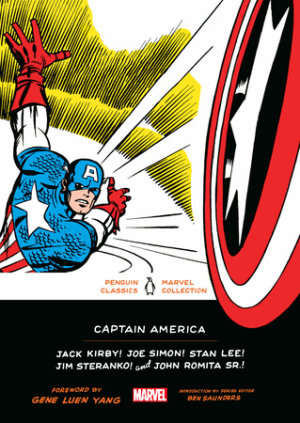 Penguin Classics editions celebrate Marvel comics as classics, with themes of power, responsibility, painful adolescence, the fluidity of identity, and the meaning of patriotism.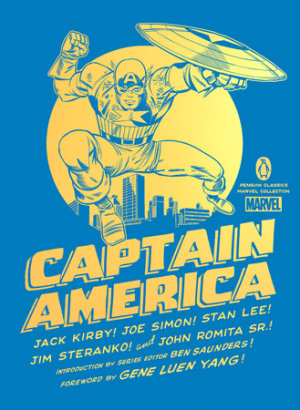 In every generation of readers, there are those who think they are alone until they find themselves on the page of a book … or in a panel of a comic. That is a super power. That is what makes a classic.
---