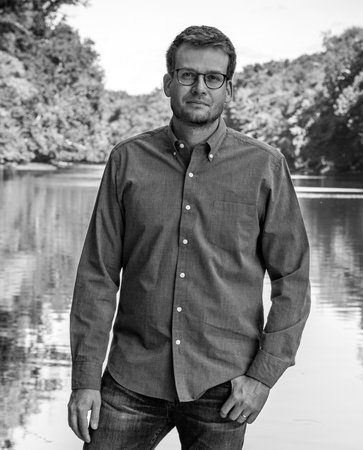 Photo: © Marina Waters
About the Author
John Green is the award-winning, #1 bestselling author of Looking for Alaska, An Abundance of Katherines, Paper Towns, Will Grayson, Will Grayson (with David Levithan), The Fault in Our Stars, and Turtles All the Way Down. His many accolades include the Printz Medal, a Printz Honor, and the Edgar Award. John has twice been a finalist for the LA Times Book Prize and was selected by TIME magazine as one of the 100 Most Influential People in the World. With his brother, Hank, John is one half of the Vlogbrothers  and co-created the online educational series CrashCourse. You can join the millions who follow him on Twitter @johngreen and Instagram @johngreenwritesbooks or visit him online at johngreenbooks.com. John lives with his family in Indianapolis, Indiana.


_________________________________________


John Green nació en Indianápolis en 1977, y se graduó en Lengua y Literatura Inglesa y Teología de Kenyon College. Tras iniciar su carrera en el mundo editorial como crítico y editor,  ha sido galardonado con el premio de honor Printz y el premio Edgar por sus diversas novelas.  Con su novela Bajo la misma estrella ha demostrado su capacidad para emocionar a lectores de  todas las edades y se ha convertido en uno de los autores más vendidos del mundo.