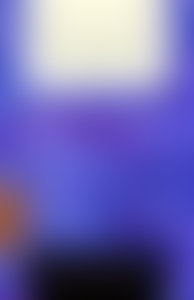 L S
About the Author
Laurence Sterne was born on November 24, 1713, at Clonmel in Tipperary, Ireland. His father, Roger, was an itinerant army ensign, the black-sheep son of a prominent family of Yorkshire gentry and grandson of the archbishop of York; his mother was the daughter of an army provisioner. Sterne's early childhood was spent traveling between Ireland and England as his father's fortunes dictated; not until he was ten years old did the boy permanently settle in Yorkshire. From 1723 until his father's death in Jamaica in 1731 he was sent to school near Halifax. In 1733 he entered Jesus College, Cambridge. Less than two months after taking his B.A. degree in 1737, Sterne was ordained a deacon and, like many deserving but impoverished young men of his station, embarked on a career in the church. His first appointment was to the curacy of St. Ives, but a year later in 1738 he was invested into the priesthood and named vicar of Suton-on-the-Forest, a village some eight miles north of York.

There, in 'a bye corner of the kingdom,' as he later described it, Sterne passed the next twenty years of his life as an unobtrusive yet cultivated rural clergyman. In 1741, after a one-year courtship, he married Elizabeth Lumley, daughter of the vicar of perhaps the richest parish in Yorkshire, and through his wife's influence received additional income by becoming vicar of the neighboring parish of Stillington. The marriage was generally unhappy, although it did produce a daughter, Lydia, who was born in 1747.

During the 1740s and 1750s Sterne engaged in a brief flurry of political writing, and some of his pieces have been identified in surviving issues of the York Gazetteer, a paper representing Whig interests. In addition, he published several sermons; one, 'The Abuses of the Conscience,' is noteworthy because Sterne later included it verbatim in Tristram Shandy. Yet it was the appearance in 1759 of his witty, satiric pamphlet entitled A Political Romance–which lambasted members of the York church courts for their pettiness and venality–that proved the turning point in Sterne's fortunes.

Within the year he was able to offer Robert Dodsley, the most famous printerpublisher in London, a manuscript of the first two volumes of The Life and Opinions of Tristram Shandy, Gentleman. The publication in December 1759 of the initial installment of Tristram Shandy transported Sterne, at the age of forty-six, from his country pulpit to the center of London's literary world. The book was an immediate success. 'Who has not 'Tristram Shandy' read?Is any mortal so ill-bred?' wrote James Boswell in a famous epistle. Sterne was invited to Windsor, and his portrait was painted by Sir Joshua Reynolds. One wealthy admirer even presented him with the living of the parish of Coxwold. Sterne settled there in a house he named Shandy Hall; the house still stands in this beautiful village fifteen miles north of York. The country parson turned bestselling author basked in his celebrity: 'I wrote, not be fed but to be famous,' he said. Between 1761 and 1767 he brought out seven more volumes of Tristram Shandy.

Despite Dr. Johnson's famous criticism of the book in 1776 ('Nothing odd will do long. Tristram Shandy did not last') and its censorship in Victorian times (most notably by Thackeray), Tristram Shandy endures today as an innovative masterpiece that anticipated by nearly two centuries the work of such modern writers as James Joyce, Virginia Woolf, and Samuel Beckett. Novelist Milan Kundera calls it his favorite eighteenth-century novel, one that reaches 'heights of playfulness, of lightness, never scaled before or since.' Kundera considers why the book seems so contemporary: 'Sterne starts it by describing the night when Tristram was conceived, but he has barely begun to talk about that when another idea suddenly attracts him, and by free association that idea spurs him to some other thought, then a further anecdote, with one digression leading to another–and Tristram, the book's hero, is forgotten for a good hundred pages. This extravagant way of composing the novel might seem to suggest no more than a formal game. But in art, the form is always more than a form. Every novel, like it or not, offers some answer to the question What is human existence, and wherein does its poetry lie? . . . The answer we sense in Sterne's novel is . . . the poetry lies not in the action but in the interruption of the action.'

Even though later volumes of Tristram Shandy did not create the stir of the first few, the roar and applause that initially greeted the book never completely subsided during the remainder of his lifetime. Indeed, Sterne alternated bouts of being lionized in London with recuperative continental travels, for he suffered from tuberculosis and was continually plagued by ill-health. His sole remaining work, A Sentimental Journey, was published in February 1768; it was based on Sterne's escapades during a seven-month tour by coach through France and Italy. Partly inspired by the author's brief infatuation with a much younger woman, the book is a tale of great charm devoted to what Virginia Woolf termed 'the religion of happiness.' Assessing Sterne's remarkable literary achievement in A Sentimental Journey, Woolf noted: 'No writing seems to flow more exactly into the very folds and creases of the individual mind, to express its changing moods, to answer its lightest whim and impulse, and yet the result is perfectly precise and composed. The utmost fluidity exists with the utmost permanence. It is as if the tide raced over the beach hither and thither and left every ripple and eddy cut on the sand in marble.'

On March 18, 1768, a month following the appearance of A Sentimental Journey, Laurence Sterne died in London of pleurisy, leaving debts of ú1,100. Many conflicting rumors surrounded the details of Sterne's burial. Some said he was interred at St. George's Hanover Square cemetery in Paddington. Others maintained his body was dug up only days after the funeral and sold to a professor of anatomy at Cambridge; recognizing Sterne midway through dissection, the physician supposedly returned the stolen corpse to its grave. In 1969 skeletal remains generally acknowledged after scientific examination as Sterne's were reburied in the Coxwold churchyard.