MaryJane Butters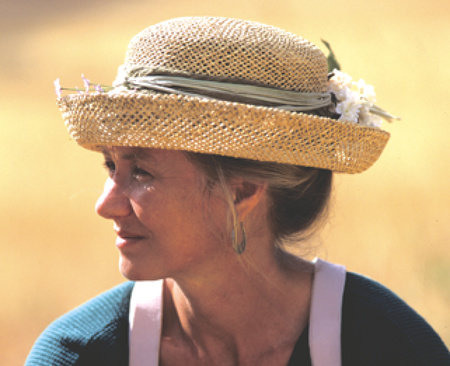 Photo: © Copyright MaryJane Butters
About the Author
MaryJane Butters discovered she was a writer when, at age forty-five, she needed a mail-order catalog for her line of organic foods, produced at her Idaho farm. When her passion for good stories got out of hand, her catalog became a "storefront" magazine (MaryJanesFarm), finding its way into stores like Barnes & Noble and Wal-Mart, and eventually landing on the desk of a literary agent in New York.

MaryJane grew up in Utah in a self-sufficient family of seven, longing for fertile ground where she could raise her own flock of chickens, maybe a cow or two, and a family. Working her way north, she made her living as a carpenter, waitress, seamstress, secretary, janitor, wilderness ranger, community organizer, and milkmaid.

Rooted now on her own five acres for the past twenty years (seven of those as a single mom), MaryJane has accomplished everything she set out to achieve, including a few surprises. Twelve years ago, she married her neighbor, Nick Ogle, a third-generation farmer. Together they raised four hard-working children, plus bees, chickens, goats, cows, peas, beans, hay, wheat, and every vegetable imaginable, including a biodiesel crop to fuel MaryJane's car. She also cultivated twenty-seven future organic farmers in her apprenticeship program called Pay Dirt Farm School, bought an historic flour mill, and created the "Farmgirl Connection," a website that brings together hundreds of women sharing their farmgirl dreams and big farmgirl hearts.