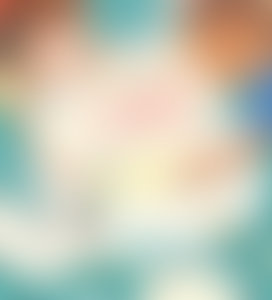 V F
About the Author
Vivian French relishes the oral tradition of storytelling. Her writing derives a special energy from Viv's strong sense of rhythm, skill with sound effects and keen ear for dialogue. As well as creating fantastic reads such as Aesop's Funky Fables, she makes frequent visits to schools as a story teller and to run writing workshops.
THE BASICS
Born:Husborne Crawley – Bedfordshire, June 5th 1945
Jobs:Actor, Playwright, Author,Story Teller
Lives:Bristol
First Book for Children:Zenobia and Mouse, 1990
THE BOOKS
Vivian made up her first poem when she was four, but wasn't particularly good at story writing at school. "Mostly the teachers complained about my bad spelling and ink blots."
After a degree in English Literature, Vivian's first job was with the National Book League (now known as Book Trust). Her work involved reading new children's books as they were published. "I don't think I ever realised how lucky I was. I'd never thought of being an author myself."
The next eight years were spent working as an actor in a theatre company taking plays to children in schools. She did some directing and writing as well. Vivian was commissioned to write plays for specific venues, including the Young Vic Studio in London and the Wyvern Theatre in Swindon.
Her first book was published in 1990. Since then, she has written almost non-stop. "I think I have become addicted to writing; I have always been addicted to words. My parents loved books and read to us each bedtime, and my father made up rhymes and odd verse at almost every breath."
Vivian is well known for her young fiction such as the popular Iggy Pig stories, as well as her picture books. She says that developing ideas with illustrators is "one of the most exciting aspects of my work". Her collaborators have included Barbara Firth, Alison Bartlett and Chris Fisher. Vivian and Chris have worked together on Hedgehogs Don't Eat Hamburgers and Hedgehogs and the Big Bag, both in Puffin's Ready, Steady, Read! series. Vivian has also worked to delicious effect with Korky Paul. Together they created the highly acclaimed Aesop's Funky Fables. "This subversive retelling of favourite fables has probably hit the high spot in terms of remixes," raved The Express on Sunday while TES commented that "her prose is alive with comic energy, and she uses rhymes, raps, and refrains that insist upon youthful participation. Classrooms will light up." Fans of the book can look forward to a French/Paul rematch with Funky Tales, slated for publication in Autumn 2000.
Vivian lives in Bristol, where she spent a short time working as a part-time counsellor in schools and colleges. Today, she makes regular visits to schools, both here and abroad, to run workshops on ideas, writing and bookmaking. She also visits schools as a story teller – in the course of one day, telling stories to maybe five hundred children. She particularly enjoys working with the under eights – "the story happens somewhere in the air between me and them, and their attention is amazing. Sometimes I worry that they have given up breathing, but they all seem to have survived so far…"
Vivian has run writing workshops for adults at the Avon Foundation, the Cheltenham Festival, Bristol University and the University of the West of England. She is also a regular reviewer of children's books for the Guardian.
AWARDS
Shortlisted for the Emil/Kurt Maschler Award 1993 for Caterpillar, Caterpillar
Shortlisted for the Smarties Prize 1995 for A Song for Little Toad