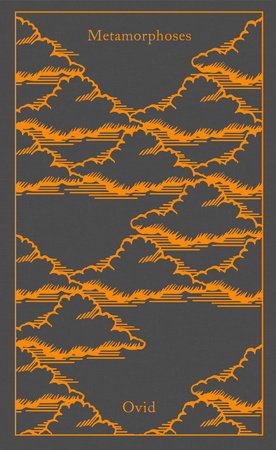 By Ovid
Introduction by
Denis Feeney


Translated by

David Raeburn



By Ovid
Introduction by
Denis Feeney


Translated by

David Raeburn



By Ovid
Illustrated by Coralie Bickford-Smith
Introduction by
Denis Feeney


Translated by

David Raeburn



By Ovid
Illustrated by Coralie Bickford-Smith
Introduction by
Denis Feeney


Translated by

David Raeburn




Best Seller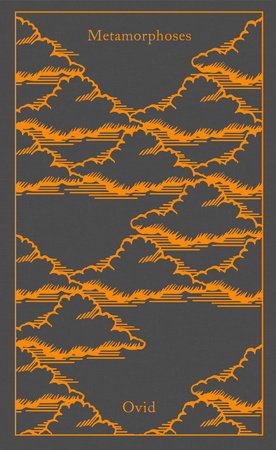 May 17, 2016
|
ISBN 9780141394619
Buy the Hardcover:
YOU MAY ALSO LIKE
QUICK VIEW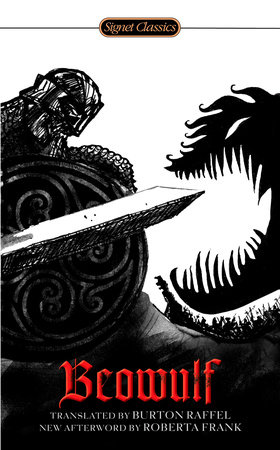 QUICK VIEW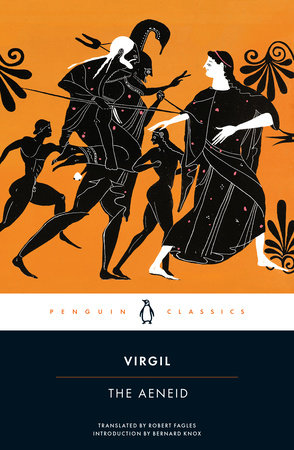 The Aeneid
Paperback
$18.00
QUICK VIEW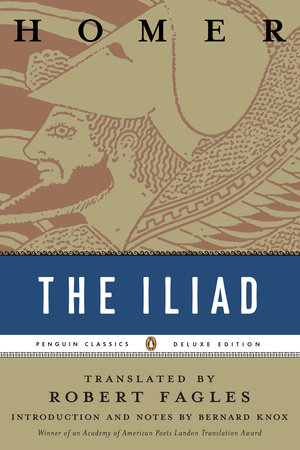 The Iliad
Paperback
$20.00
QUICK VIEW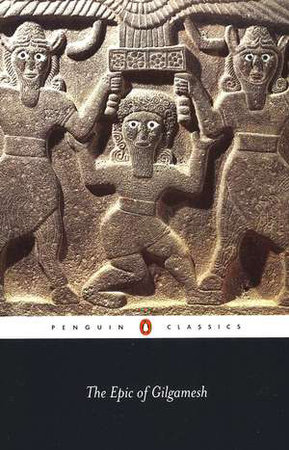 The Epic of Gilgamesh
Paperback
$14.00
QUICK VIEW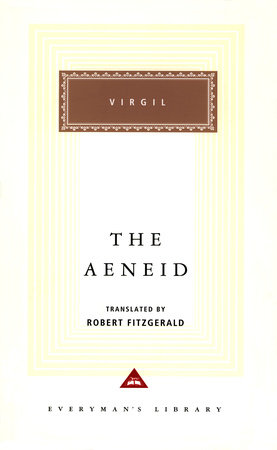 The Aeneid
Hardcover
$28.00
QUICK VIEW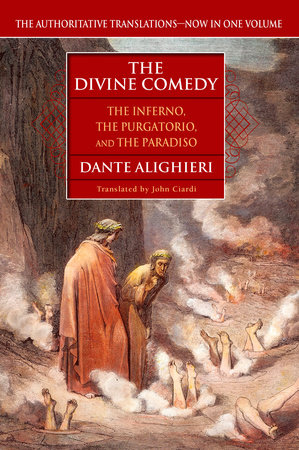 The Divine Comedy
Paperback
$21.00
QUICK VIEW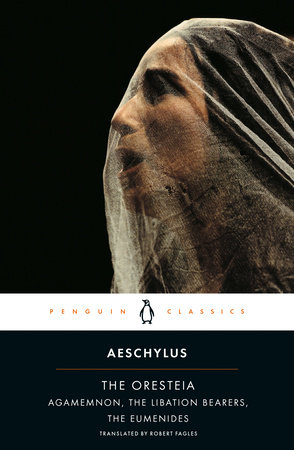 The Oresteia
Paperback
$16.00
QUICK VIEW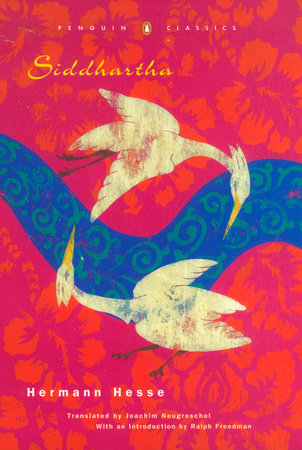 Siddhartha
Paperback
$17.00
QUICK VIEW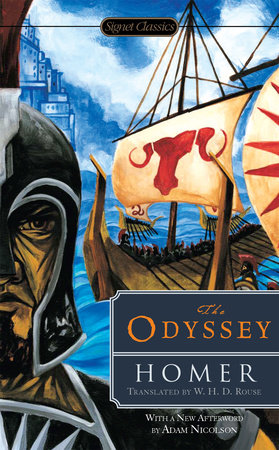 The Odyssey
Paperback
$5.95
QUICK VIEW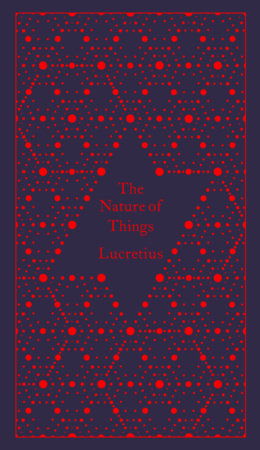 The Nature of Things
Hardcover
$22.00
Praise
"The true brilliance, that is, the true reading, the accessibility, of McCarter's tapestry lies in her use of poetic form.(…) Throughout, McCarter produces gorgeous basso continuo undertones juxtaposed against sharp and high-pitched rhymes. Such formal elements of the translation ultimately represent McCarter's interpretation of Metamorphoses and the art of translation itself—that humble human craft that has the capacity to stand against and despite the will of gods, power, and time. McCarter has produced her own masterpiece that 'Jove's wrath cannot / destroy, nor flame, nor steel, nor gnawing time.' 'My name,' she writes, 'can't be erased.'" 
—Anna Deeny Morales, 2023 American Poets Prize citation for The Academy of American Poets

"The best translation of a work of ancient literature that I read this year was Stephanie McCarter's marvellous new translation of Ovid's Metamorphoses, in fresh, readable, vivid iambic pentameter. McCarter captures Ovid's wit and cleverness, making us laugh at the escapades of abusive, lust-crazed, arrogant gods and hapless, also lust-crazed and arrogant mortals. But she also brilliantly evokes Ovid's more serious sides, including his attentiveness to power and the magical vivacity of the natural world. Her wonderful handling of the metrical poetic form is a fitting match for Ovid's artful, fluent Latin verse."
—Emily Wilson, The New Statesman

"McCarter confronts the tricky issues associated with both the poet and his epic not only in her forthright introduction but in the translation itself, where, like an art restorer removing decades of browned varnish from an Old Master, she strips away a number of inaccuracies and embellishments that have accreted in translations over the decades and centuries, obscuring the sense of certain passages, particularly those portraying women and sexual violence… McCarter's translation reproduces Ovid's speed and clarity. Even better, she is alert to many of the sparkling verbal effects for which the poet was famous in his own time… If you didn't know she was writing about the concerns of someone who died twenty centuries ago, you'd think her subject was still alive."
—Daniel Mendelsohn, The New Yorker

"McCarter adroitly captures Ovid's glittering darkness. There is horror here but there is also so much wonder and delight, all conveyed in nimble, fresh language." —Kamila Shamsie, author of Home Fire

"The Metamorphoses has it all: sex, death, love, violence, gods, mortals, monsters, nymphs, all the great forces, human and natural. With this vital new translation, Stephanie McCarter has not only updated Ovid's epic of transformation for the modern ear and era — she's done something far more powerful. She's paid rigorous attention to the language of the original and brought to us its ferocity, its sensuality, its beauty, its wit, showing us how we are changed, by time, by violence, by love, by stories, and especially by power. Here is Ovid, in McCarter's masterful hands, refreshed, renewed, and pulsing with life."
—Nina MacLaughlin, author of Wake, Siren: Ovid Resung

"Stephanie McCarter's gorgeous verse translation of the Metamorphoses is ground-breaking not just in its refreshingly accessible approach to Ovid's syntax and formal devices but for how she reframes the controversial subjects that have made Ovid, and Ovidian scholarship, so fraught for contemporary readers. McCarter's translation understands that the Metamorphoses is a complex study of power and desire, and the dehumanizing ways that power asserts itself through and on a variety of bodies. McCarter's deft, musical, and forthright translation returns much needed nuance to Ovid's tropes of violence and change, demonstrating to a new generation of readers how our identities are always in flux, while reminding us all of the Metamorphoses' enduring relevance."
—Paisley Rekdal, author of Nightingale

"A graceful and fluid and deeply meaningful translation. Compared to the other translations of the Metamorphoses on which I've relied in the past, it's as though this is of an entirely different book. The reader follows the lines with genuine emotion. And so do worlds open up—"
—Alexander Nemerov, Carl and Marilynn Thoma Provostial Professor in the Arts and Humanities, Stanford University

"Stephanie McCarter's translation offers an attractive alternative to the finest versions to appear in recent decades, while the abundance of her introductory and explanatory material gives her work a clear advantage over those predecessors. As a vehicle for serious engagement with Ovid's poem in English, McCarter has no rival." – Richard Tarrant, Harvard University, Bryn Mawr Classical Review
Table Of Contents
MetamorphosesPreface
Chronology
Introduction
Further Reading
Translator's Note

Metamorphoses

Book 1
Prologue – The Creation – The Four Ages – The Giants – Lycaön – The Flood – Deucalion and Pyrrha – Python – Daphne – Io (1) – Interlude: Pan and Syrinx – Io (2) – Phaëton (1)

Book 2
Phaëton (2) – Callisto – The Raven and the Crow – Ocyrho#235; – Battus – Aglauros – Europa

Book 3
Cadmus – Actaeon – Semele – Teiresias – Narcissus and Echo – Pentheus and Bacchus (1) – Acotetes and the Lydian Sailors – Pentheus and Bacchus (2)

Book 4
The Daughters of Miniyas (1) – Pyramus and Thisbe – Mars and Venus – Leucotho#235; and Lyti#235; – Slmacis and Hermaphroditus – The Daughters of Miniyas (2) – Ino and Athamas – Cadmus and Harmonia – Perseus (1)

Book 5
Perseus (2) – Minerva and the Muses – Calliope's Song: The Rape of Proserpina; Arethusa; Triptolemus and Lyncus – The Daughters of Pierus

Book 6
Arachne – Niobe – The Lycian Peasants – Marsyas – Pelops – Tereus, Procne and Philomela – Boreas and Orithyia

Book 7
Medea and Jason – The Rejuvenation of Aeson – The Punishment of Pelias – Medea's Flight – Theseus and Aegeus – Minos and Aeacus – The Plague at Aegina – The Birth of the Myrmidons – Cephalus and Procris

Book 8
Scylla and Minos – The Minotaur and Ariadne – Daedalus and Perdix – Meleäger and the Calyydonian Boar – Acheloüs, the Naiads and Perimele – Philemon and Baucis – Erysichthon

Book 9
Acheloüs and Hercules – Hercules and Nessus – The Death of Hercules – Alcmena and Galanthis – Dryope – Iolaüs and Callirhoë's Sons – Miletus – Byblis – Iphis

Book 10
Orpheus and Eurydice – Cyparissus – Orpheus' Song: Introduction; Ganymede; Hyacinthus; The Cerastae and Propoetides; Pygmalion; Myrrha; Venus and Adonis (1) – Venus' Story: Atalanta and Hippomenes – Orpheus' Song: Venus and Adonis (2)

Book 11
The Death of Orpheus – The Punishment of the Maenads – Midas – Laömedon's Treachery – Peleus and Thetis – Peleus at the Court of Ceÿx (1) – Ceÿx's Story: Daedalion – Peleus at the Court of Ceÿx (2) – Ceÿx and Alcyone – Aesacus

Book 12
The Greeks at Aulis – Rumour – Cycnus – Achilles' Victory Celebration – Caenis – The Battle of the Lapiths and Centaurs – Periclymenus – The Death of Achilles

Book 13
The Judgement of Arms – Ajax's Suicide – The Fall of Troy – The Sufferings of Hecuba – Memnon – The Wanderings of Aeneas (1) – The Daughters of Anius – The Daughters of Orion – The Wanderings of Aeneas (2) – Acis, Galatea and Polyphemus – Glaucus and Scylla (1)

Book 14
Glaucus and Scylla (2) – The Wanderings of Aeneas (3) – The Sibyl of Cumae – Achaemenides' Story: Ulysses' Men in Plyphemus' Cave – Macareus' Story: Ulysses and Circe; Picus, Canens and Circe – The Wanderings of Aeneus (4) – The Mutinous Companions of Diomedes – The Apulian Shepherd – The Ships of Aeneus – Ardea – The Apotheosis of Aeneus – Aeneus' Descendants – Pomona and Vertumnus – Iphis and Anaxarete – Romulus – The Apotheosis of Romulus

Book 15
Myscelus – Pythagoras – Egeria and Hippolytus – Tages, Romulus' Spear, Cipus – Aesculapius – The Apotheosis of Julius Caesar- Epilogue

Notes
Glossary Index
Map of Ovid's Mediterranean World
Get the latest updates about Ovid
And go from well-read to best read with book recs, deals and more in your inbox every week.
And go from well-read to best read with book recs, deals and more in your inbox every week.
Dismiss
Thanks!
Something awesome is on its way.
Back to Top
Become a Member
Just for joining you'll get personalized recommendations on your dashboard daily and features only for members.
Find Out More
Join Now
Sign In
Success!
Your account has been created. Upload book purchases, access your personalized book recommendations, and more from here.