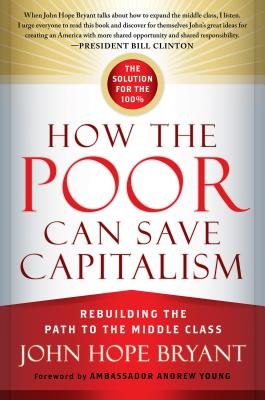 How the Poor Can Save Capitalism
Rebuilding the Path to the Middle Class
Rebuilding the Path to the Middle Class
By John Hope Bryant

By
John Hope Bryant
By John Hope Bryant

By
John Hope Bryant
Best Seller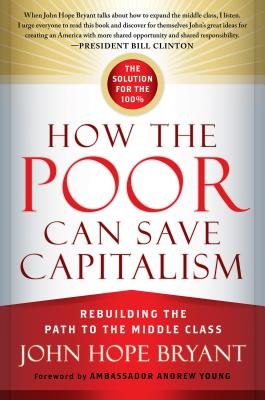 Oct 05, 2015 | ISBN 9781626565579
*This title is not eligible for purchase to earn points nor for redemption with your code in the
Reader Rewards
program
Buy the Hardcover:
Inspired by Your Browsing History
Praise
"John has provided the road map to economic recovery for this country at a time when economic inequality is at its peak. I for one will be following the steps laid out in the HOPE Plan."
—Van Jones, former advisor to President Obama and host of CNN's Crossfire

"This book lays out a clear and actionable path to address some of the issues that led my father to call for a poor people's campaign . . . You will have a different perspective on poverty when you finish reading this book and realize that in order to secure our economy, we must ensure that everyone is given a fair and just opportunity to prosper."
—Dr. Bernice A. King, daughter of Martin Luther King, Jr., and CEO, The King Center

"John Hope Bryant offers a compelling argument to build both capitalism and communities through the advancement of financial literacy among the poor and middle class. He enlivens the American dream."
—William H. Rogers, Jr., Chairman and CEO, SunTrust Banks, Inc.

Table Of Contents
Part I Seeding Hope
Chapter 1: Separate But Unequal America
Chapter 2: A New Look at Income Inequality

Part II Investing in Hope
Chapter 3. Cracking the Code of Finance
Chapter 4. Banking and Financial Services
Chapter 5. The Working Family's Hedge Fund

Part III Nurturing Hope
Chapter 6. 700 Credit Score Committee
Chapter 7. The Power of Small Business and Entrepreneurship

Part IV Harvesting Hope
Chapter 8: The HOPE Plan
Chapter 9. Project 5117
Conclusion: Where We Go From Here
Back to Top