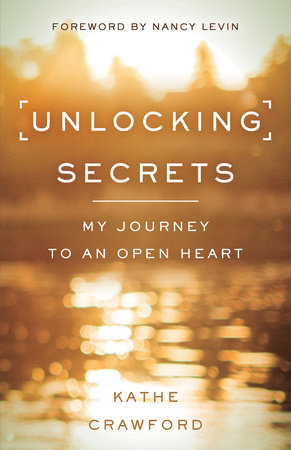 Unlocking Secrets
My Journey to an Open Heart
My Journey to an Open Heart
By Kathe Crawford

By
Kathe Crawford
By Kathe Crawford

By
Kathe Crawford
Best Seller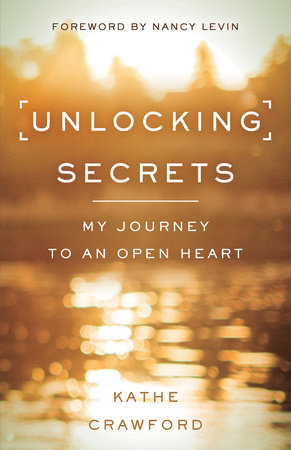 May 29, 2018
|
ISBN 9781401953270
*This title is not eligible for purchase to earn points nor for redemption with your code in the
Reader Rewards
program
Inspired by Your Browsing History
Buy other books like Unlocking Secrets
Praise
"Kathe boldly shares her courageous journey from hiding behind a wall of secret shame to living joyfully, honestly, freely, and on purpose with a radiantly open heart. This is a beautifully clear portrayal of her sacred transformation, and we are richly blessed that she has shared it with us."
— Ramanada John E. Welshons, author of Awakening from Grief and One Soul, One Love, One Heart

"The longer we withhold the truth, the more locked up it becomes and the more arduous is the journey of coming home to ourselves. This courageous story of the healing that is possible on the other side of secrets is a true inspiration. A well-told story with a profound message."
— Gail Larsen, teacher and author of Transformational Speaking

"This is a poignant, personal tale of spiritual awakening. Here, the ancient, folkloric tradition of storytelling becomes the healer and the healing. The secrets that Kathe shares are all of our secrets. Her generosity in sharing her own through this incredibly moving tale will provide much healing to us all."
— Sarah Tomlinson, yantrika and author of Coloring Yantras and Yantra Bliss Oracle Deck

"Unlocking Secrets is a love story on so many levels. Kathe's brave story is a giant permission slip to release the secrets that live within you, yet no longer serve you. This book will blow your heart wide open and free you to live fully and courageously from this day forward."
— Beth Kempton, author of Freedom Seeker and Wabi Sabi

"This is a book about what it means to courageously claim your truth and accept every single part of who you are—and to discover freedom in that process. Kathe's story is a testament to the power of unlocking our secrets and reconciling with the pain, shame, and fear in our lives."
—Kelly McNelis, founder of Women For One and best-selling author of Your Messy Brilliance
 
"Kathe bares her truth. She is real. She is raw. This is a great read for anyone ready to find their voice and live a more authentic life."
— Susan Hyatt, master certified life coach and author of Create Your Own Luck

"True enlightenment is to walk this path with all you have been given and turn it into a gift to share with others. Kathe is a true goddess and warrior who transformed darkness into light."
— Sheryl Edsall, master yoga and ayurveda teacher and founder of Naturally Yoga

"In courageously unveiling her own secrets and lies previously guarded from the world for decades, Crawford paves the way for each of us to find the true magnificence and inner peace we are all meant to be living. This is a love story for the soul."
— Kristen Noel, Editor-In-Chief, Best Self Magazine

"A raw and gripping read that shows the pain of living with secrets and that having the courage to stand in the truth can forge a path to freedom."
— Randy Spelling, speaker, intuitive business coach, and author of Unlimiting You

"Crawford teaches us that true self-love can only come with true self-expression. Unlocking Secrets  serves as a guide for enabling us to work through the dark nights of the soul to the dawn of self-enlightenment and inner self-love."
— Jack Schwartz, PsyD., NCPsyA.
Back to Top