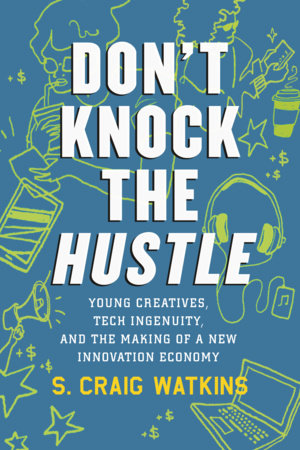 Don't Knock the Hustle
Young Creatives, Tech Ingenuity, and the Making of a New Innovation Economy
By S. Craig Watkins

By
S. Craig Watkins
Best Seller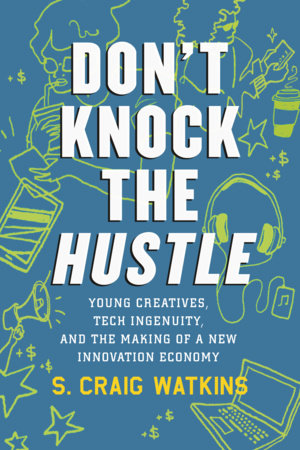 Paperback
Mar 18, 2020 | ISBN 9780807028391
Paperback

$17.00

Mar 18, 2020 | ISBN 9780807028391
*This title is not eligible for purchase to earn points nor for redemption with your code in the
Reader Rewards
program
Buy the Paperback:
Inspired by Your Browsing History
Praise
"Don't Knock the Hustle provides a fascinating and prescient glimpse into the economy of creativity and innovation. S. Craig Watkins deftly outlines the new work ethic of creatives spanning tech, media, entertainment, and civic activism. Indeed, this hopeful and optimistic book portrays a creative class that is defining new types of radically inclusive innovation, that is civically engaged, and that is at the cutting-edge of progressive politics."
—Richard Florida, author of The Rise of the Creative Class

"Millennials are becoming the biggest force in culture, politics, and economics. Their technology use blazes new paths for the rest of the world. Theirs is a powerhouse generation that often baffles their elders. But now there is no excuse to be confused. Craig Watkins has smartly explained the defining traits of the biggest cohort in American history and crisply described the many ways these hustling young adults will remake their world."
—Lee Rainie, director of internet and technology research, Pew Research Center

"Wondering how an unknown such as Alexandria Ocasio-Cortez could emerge seemingly out of nowhere? Curious about what's happening outside the increasingly corrupt behemoths of Silicon Valley? Distinguished researcher S. Craig Watkins has produced a compulsively readable ethnographic study of new innovation spaces that shows how young creatives—especially youth of color—are excelling at difference-making endeavors, from hip hop, coding, and game design to activism. An insightful guide to the humane potential of new ways of working and sharing. Ignore this book at your peril."
—Juliet Schor, professor of sociology, Boston College

"An extreme and urgent shift is occurring in the tech workforce—unlike anything we've seen in the past. Don't Knock the Hustle gives you headlights into the new gig economy being shaped by today's up-and-coming innovators. S. Craig Watkins vividly illustrates the emerging physical and social networks that the next generation of startup founders are constructing around them. Employers will gain insight into how their young employees are evaluating their career paths. Investors will better understand the millennial entrepreneurs who are developing a new era of humane technology across media, gaming, and social activism. The book is a must-read for anyone with a stake in the future of work."
—Daphne Kwon, president and COO, Studios at Betaworks, Inc.
Table Of Contents
Author's Note

INTRODUCTION
Respect the Hustle: How a Young Latina's Side Gig Disrupted American Politics

CHAPTER 1
"You Don't Need a Lot": The Innovation Labs of Tomorrow

CHAPTER 2
Bootstrapping: Inside the Quirky World of Indie Game Developers

CHAPTER 3
The School of the Internet: Just-In-Time Learning in the Connected World

CHAPTER 4
Hustle and Post: Hip Hop, Social Media, and Pop Music Innovation

CHAPTER 5
The People's Channel: How an Awkward Black Girl Used YouTube to Prototype the Future of Television

CHAPTER 6
Can You Hear Us Now?: How Crowd Power Shatters Hollywood's Perception of Black Audiences

CHAPTER 7
STEM Girls: Expanding the Talent Pipeline in the Tech Economy

CHAPTER 8
Code for Change: Who Will Build the Smart Future?

CHAPTER 9
Hacking While Black: Why Design Thinking Is Good for the 'Hood

CHAPTER 10
Woke: The Rise of Connected Activism

CONCLUSION
Detroit Hustles Harder: Why the Motor City Matters in the New Innovation Economy

Acknowledgments
Notes
Bibliography
Index
Back to Top