Mitch Horowitz is the Vice President and Executive Editor of TarcherPerigee books and master of all things occult and esotericism. Mitch & Lindsay discuss the struggle with mainstream media and how we can retain information in the age of oversaturation. They talk about his recent fanboy moment as well as witch hunting, Ouija boards, positive thinking, and spirituality.
Learn more about the book here:

Journalist and author Lisa Napoli joins Amy to talk about her book, RAY & JOAN. They discuss McDonald's history, radical giving, technological advances, and the work of art that inspired Napoli to start digging. .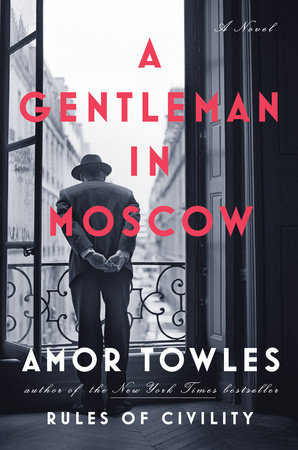 Amor Towles, author of the best-selling RULES OF CIVILITY, came on the show to talk about his new book, A GENTLEMAN IN MOSCOW. He and Amy talk Russian literature, gratifying research and why Andre Agassi is like a good novelist.
Learn about the book here:
Tara Clancy, author of THE CLANCYS OF QUEENS, joins Amy to talk Brooklyn, Shakespeare, The Moth, and how writing a memoir with your name at the bottom is a spoiler in and of itself.

Phoebe Robinson, comedian and host of WNYC's 2 Dope Queens podcast, talks to Lindsay about writing, getting older, podcasting, criticism, and her new Amazon show with Kevin Bacon and Kathryn Hahn, I Love Dick. She also tells us which celebs would be her ideal roundtable interview, and why she loves her niece more than anything.
Learn about the book here:

Jenny Blake, author of PIVOT, talks with Lindsay about work, life, e-mail parties, trolls, and everything in between. She explains how failing is merely not trying at all, and why making small changes in your career can sometimes launch your path to greatness.
Learn about the book here:

Johanna Basford, the hugely popular illustrator behind adult coloring books, joins Amy to talk about the personal inspirations behind her art, fan tattoos, and more.
Learn about the book here:

Catherine Banner joins Amy to talk about her new novel, The House at the Edge of Night.  They cover character development, researching different time periods, and the culture of small towns.
Learn about the book here:
Siracusa author Delia Ephron chats with Lindsay about her New York Times-bestselling novel (soon to be film), vacationing in Italy, and how to eat like a child. She also tells us about her terrible boss and experiences with married couples.
Learn about the book here:

Blake Crouch, author of DARK MATTER, chats with Lindsay about quantum mechanics, love, and how alternate realities redefine regret.
Learn about the book here: