Articles Tagged "literary fiction"
THE IMMORTALISTS author, Chloe Benjamin, joins Amy to talk uncertainty, faith, family, and magic. The interview with the author starts at 10:50.
This episode features two special guests! The hosts of the Read It Forward podcast, Abbe and Emma, visit the show for a brief book discussion.
Sam Graham-Felsen, former chief blogger for Obama, joins Amy to talk about his first novel, GREEN. Set in 1992 Boston, the book follows middle-schooler David as he grapples with racism and white privilege.
Camille Bordas joins Amy to talk about the loneliness of academia, why she likes to imagine which tv shows her characters would watch, and her personal rules for fiction. Learn about her new novel, HOW TO BEHAVE IN A CROWD.
Kei Miller chats with Amy about procrastination, finding his voice, etymology and much more. His lyrical novel, AUGUSTOWN follows one cataclysmic day in 1982 Jamaica.

Anita Shreve, best-selling author of THE WEIGHT OF WATER and THE PILOT'S WIFE joins Amy to talk about her newest novel, THE STARS ARE FIRE.
Listen as they talk Maine, history, favorite books, and cultural taboos.
Elan Mastai joins Lindsay to talk about his debut novel, ALL OUR WRONG TODAYS. They talk about the possibilities of time, his definition of love, and transitioning from screenwriting to writing fiction.
Sana Krasikov joins Lindsay to talk about her debut literary fiction novel, THE PATRIOTS. They talk about the inspiration behind the book, at what point Sana realized she wanted to be a writer, and the differences between writing short stories and novels.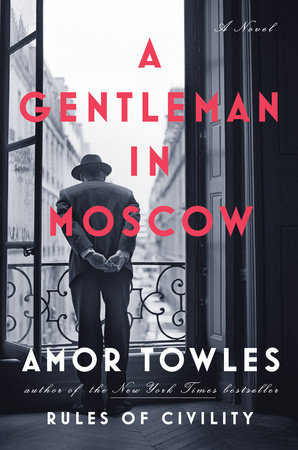 Amor Towles, author of the best-selling RULES OF CIVILITY, came on the show to talk about his new book, A GENTLEMAN IN MOSCOW. He and Amy talk Russian literature, gratifying research and why Andre Agassi is like a good novelist.
Learn about the book here: